So i don't really understand why you cant just machine a dropper like below, but instead of it being Female to Male, machine it so its Female to Female to take a Metro ball joint instead of a Mini ball joint.
Excuse the editing, but cant we just take these two below..
and sort of just put them together like so..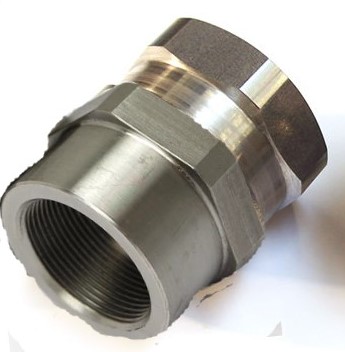 I know the thread on the Metro ball joint is wider than the thread on the Mini hub, and in practice such an adapater wouldnt be useful to anyone running a sensible ride height. Just wandering why its not been done, or if it has what was the flaw?