Been working on my mini for a few months now so i thought i would start a project thread!

I'm doing a bare shell rebuild, and fitting a C16xe - 1.6 16v corsa gsi engine.
This was what my mini used to look like, some of you will probably know it.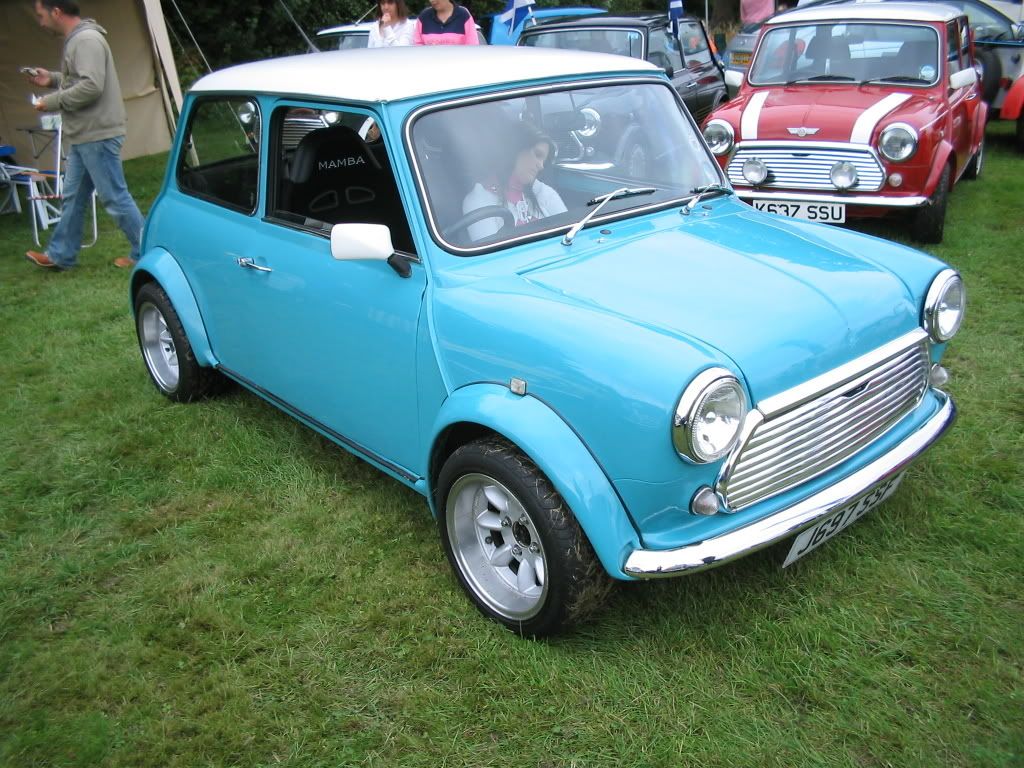 It was quite a minter back in the day, but it's not so much now... i started poking a few rust bubbles which have revealed quite a lot of nasty holes!

The list of panels i'll be replacing are:
Scuttle
both A-panels
both sills
both doorsteps
o/side inner wing
drivers sider rear quarter
patches in the floor and rear seat.... apart from that the rest of it's good! :L
I'm going for a mix of classic and modern looks, with mk1 rear lights, bootlid and moustache grille. Keeping the wheels and sportspack arches though. I'll be respraying it silver with a candy orange over the top and a silver/gunmetal roof.
I'll be doing all the work myself.. have bought a mig welder so will need to teach myself to weld first, then i'll move onto getting the body sound, then sort the electrics and mechanicals and then spray it myself aswell hopefully!
Engine spec is:
mantzel powerbox inlet
full ported/polished head
cut back guides shaped into ports, etc
skimmed head/block to up compression
fully rebuilt bottom end all new bearings, gaskets etc(ACL bearings and elring gaskets)
80mm pistons, pocketed to 2mm so can run large cams
lightened flywheel/helix clutch
ashley 4-1 manifold.group N system(has approx 150-200miles tops)
CR box, standard ecu/loom
Should be good for about 130bhp hopefully.
I'm upgrading the wiring and have an mpi wiring loom and fusebox to fit, aswell as mpi steering column and stalk... as this will be my daily driver when it's done so i want it to be as reliable as possible!
Interior i'm going to make myself, have bought a roll of silver and a roll of black vinyl, so will make a custom dash, doorcards etc.
Lot's of pics to come when i get a minute....!