Hello!
My name is Andy.
I bought this little minter on the 22nd of April 08.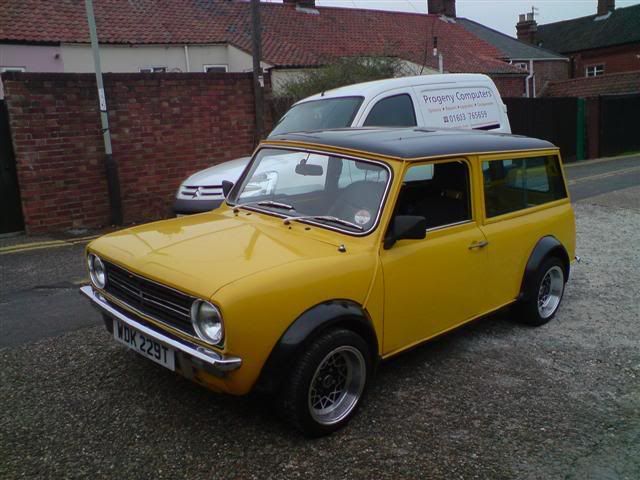 He is in superb condition with little to no rust

The chap I bought him from has got a Blue Watsons V-Tec conversion in a Clubby Estate and decided he wanted standard back doors, as he had a one piece fibreglass! Little bit of swapping later and now I have it

The fibre door is laaaarvly and light but blue so will need spraying (Pictures to follow)
I have decided to buy Darren and Phil's R1 engine conversion kit with the Quaife LSD and K&N Filter.
So yesterday took the trek from Sunny Norwich to Birmingham and picked it up (Thanks Damo for co-piloting)
Oh what a work of art! It is beautiful! Big thanks to Phil and Darren (even though he was away

).
I bought a 1999 4xv R1 Engine, loom and all other ancillaries in late Feb. Although it is still at my friend Pauls workshop so pictures will follow when collected.
I have decided upon Bucket seats which I picked up on eBay last month. They were £70 the pair delivered! Comfy, reclining and on sliders! oh and they fit... just. Have some ali 2x2 box which I am going to use to fab some sub frames. (pictures to follow)
So this is it! go go go! Ever so excited and I will keep all informed of progress!
Bonjour!