Thanks guys...
Im waiting for some bits from Minispares before I can get much more done..I did get my diff back from Guessworks and this is how I did the preload..
First I fitted the side plate and gasket on the drivers side..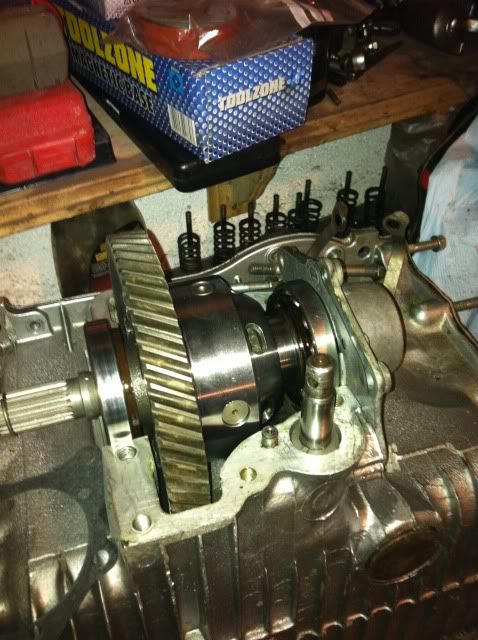 Then I fitted the cover plate on the side that will need to be shimed and pushed the diff over to the drivers side as far as it would go, I measured the gap betwen the side cover and the bearing..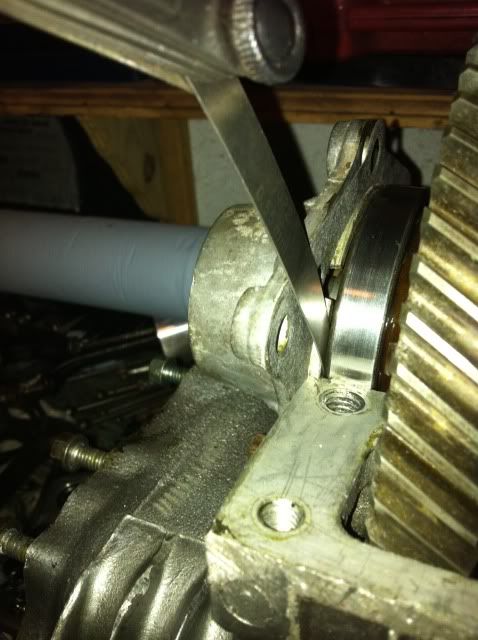 The gap is 0.008" and when added to the gasket thickness 0.002" (crushed) makes a gap of 0.01"
According to Minispares the preload on these type of bearings is 4thou....So by my calculations i need a shim at 0.014"
I dont have any shims that make the exact preload, but I reckon that the hylomar will create the extra 1thou required..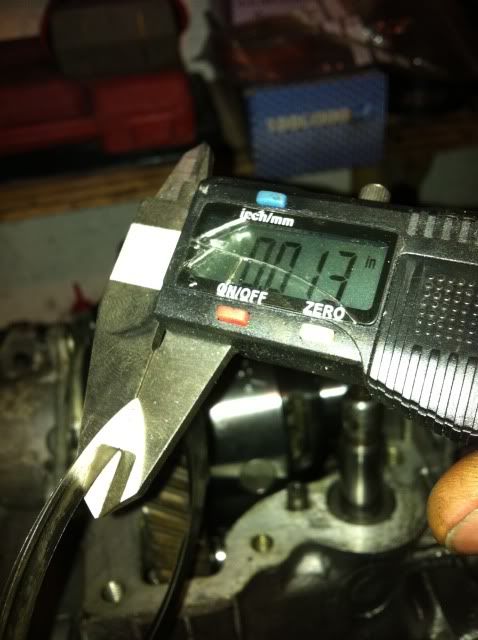 So thats the diff shims sorted....