Hi folks..some of you may have read my other thread where I did the same thing...but to be honest I think there should be a thread with JUST the engine build...Step by step factual stuff..Dont know if im going to be allowed two build threads on the go at the same time but hey ho!!
If you want general engine build info with loads of waffel then check out the other thread, but I would like this one to be just the build please..Of course you can feel free to make comments...but Im not changing the specs or fitting different cams ect ect...What you see is what you get..
So to start...
Here we have a newly bored 1275 block, its had the bores taken out to 73.5mm, im sure you all know thats 1380cc. Its had new cam bearings and they have been reamed to the cam size.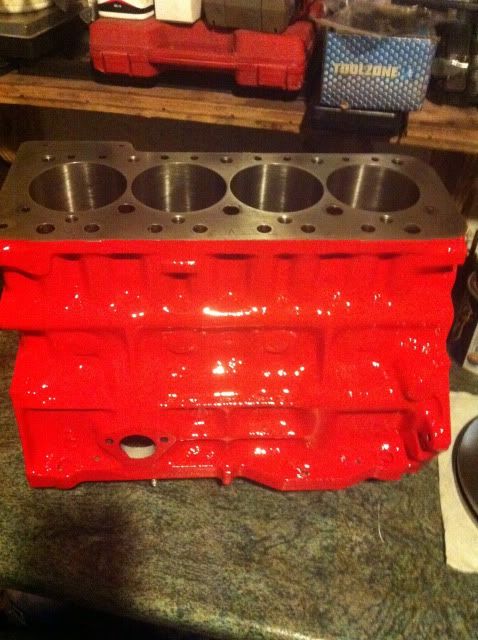 The 1380 pistons have been fitted to the rods which were end over end balanced..
I cleaned the block thoroughly before starting, but because it had been left over night I gave everything a good blast with the air hose before starting, Yes some bits came shooting out of the oil galleries..so its always good to check.
I use this stuff on all the bearings and followers. Its great stuff and really protects the bearings on initial start up..Its a bit messy though..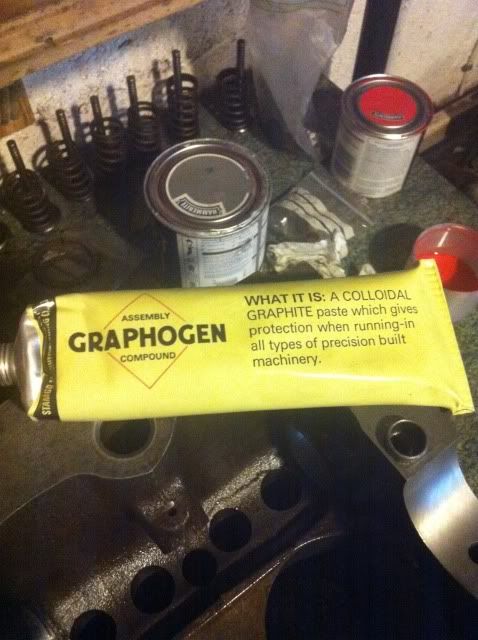 Right so once Im sure everything is spotless, I spread a small amount of the paste onto the new cam followers and smear it all around. ALWAYS fit new followers when building an engine they are only a few quid and its one of the major high wear points in the engine.
Once the followers are placed into the block, I use this stuff on the faces where the lobes rub.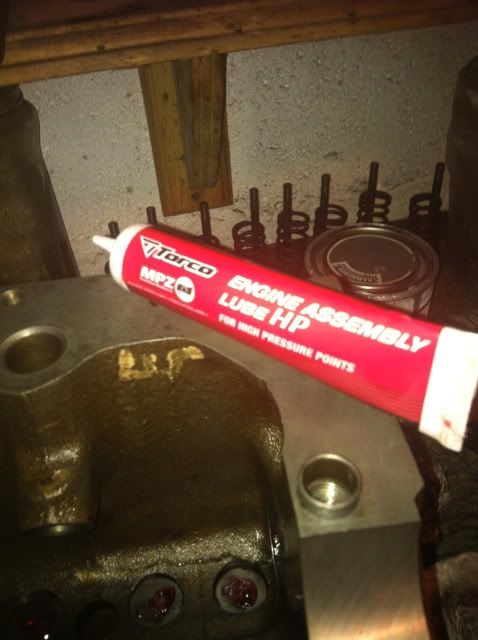 Its the same sort of stuff as the Graphogen. but is fomulated for the high wear points. At least thats what it says on the tube. It sticks to the lobes and followers and creats a sort of protactive film.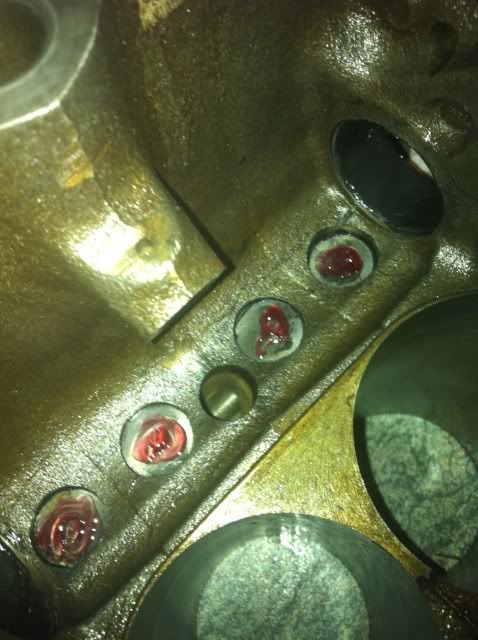 I was ultra carefull when fitting the MG metro cam, I moved it over the new bearings very slowly and made sure not to let it bang into anything. The bearings were given a smear of the Graphogen stuff..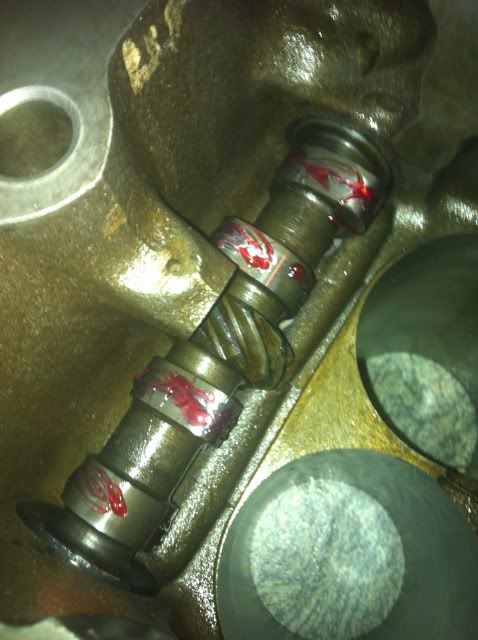 So there it is all fitted with the lobes covered in lube..
Edited by AndyMiniMad., 26 November 2011 - 12:40 PM.