Hi all,
Plese accept this as my thread for my irrelevant ramblings concerning my epic challenge - a 2.0 turbo engine from a sierra cosworth complete with a four wheel drive running gear! Sounds simple doesnt it!
I will let you know abit about me and the reasons why i want to do it, however you can skip this paragraph if you just want to see/hear my plans on how to do it and the car involved! Anyway, it all started with my first car, (7yrs ago) which was a 1973 tax exempt 1000cc mini, i did love it, as ive always found the minis to have 'character' rather than the majority of cars that seem to 'blend' in! Although a while I wanted to go quicker, so after a year of saving a bought a 1430 MED engine and it was the best car ive ever owned. Needless to say the 138bhp came with its own problems and it wasnt as reliable as i liked. The time came and I sold it for a more reliable but similarly quick Nissan Pulsar GTIR, but this drank petrol like it was going out of fashion, so i sold that for a chipped mk4 VW Golf. A compromise of them both, abit quick with reliability.
However there has always been apart of me that wanted a project to do, something different and it definately had to be quick to satisfy my need for speed. So I thought what best, a mini! Its lightweight, parts easily available etc etc however the engine would need replacing. This is where I decided I wanted four wheel drive, as with my old mini traction was hard to get and my Nissan had twice the power but very rarely had issues getting the power down. This was the point where i realised it wasnt going to be an easy project! lol
The Cosworth engine was chosen as I've always wanted a cosworth, but never liked the thought of cosworth insurance! Also I knew they were quite bullet proof engines that could handle power thrown at it!
So thats it, my mind was made, it was just a case of finding a tax exempt mini at a reasonable price and a sierra cosworth!
Months of looking for a mini finally paid off and I found one locally that fitted the criteria. Money changed hands and I am now cluttering up the drive with my new project, and here she is:
What a looker eh!! lol
Looking at the dimensions of minis and cosworths it appears that without going down the route of custom length drive shafts, the width of it needs to be extended by about 15cm each side, which i dont think will be unreasonable! I do concede the fact that a custom prop shalf will need to be sourced but i will worry about that when im at that stage!
So the plans are to gut the mini, by removing everything and getting rid of the parts. Needless to say I dont they would be up to the job of around 300+bhp. Although i will be keeping the front subframe for maybe modifying at a later date to help carry the cossy engine!
Ultimately I will be using everything from the cosworth, the loom, suspension, brakes, diffs, drive shafts..... oh and engine and gearbox!! However to help ease the space under the bonnet i wont be running a brake servo or power steering or ABS. Basically the plan is to create an all out stripped out racer, with little or no creature comforts, not even a heater! I can afford to do this as it will be my second car, used for when I want to put a smile on my face or wipe one off a smug porsche drivers face!
Some people question why im doing it and its quite hard for me to explain, however really my best times where spent driving my 1430cc mini. People thought it was going to fall to pieces as the straight cut gears rattled together but it always gave me a 'fuzzy' feeling when it accelerated hard, with the scatter cam 'kicking in' and everything began to sing. It made my hairs stand on end and made a grin appear on my face. I really did like driving and owning my mini, as it was a great little car but its simply wanting that 'feeling' back.
I know some might think that im not doing the right thing by not keep ing the a-series but my quest for power meant it had to go.
Anyhow I am in the very early stages of the project, as I have simply got a gutted mini sat on the drive waiting for parts! Hopefully the last of the mini bits will be gone this weekend and i can seriously think about buying a cosworth for all the parts that are needed. Once this is sorted i believe the project will move along abit quicker than it is at the moment. Needless to say the shell is abit sorry for itself at the moment but thinking about how much need to be cut out theres no point me trying to sort out all the rust as i dont know 100% how much i will have to cut out.
Heres a couple of pictures but more will be added tomorrow or tuesday as I take some proper pictures for you all to have a look at! (as i know how much pictures help people to enjoy a project thread!)
Drivers footwell:
Passengers footwell:
Engine bay:
Rear:
Rusty rear valance:
Passengers Side Rear Well: I dont think you should be able to see daylight should you!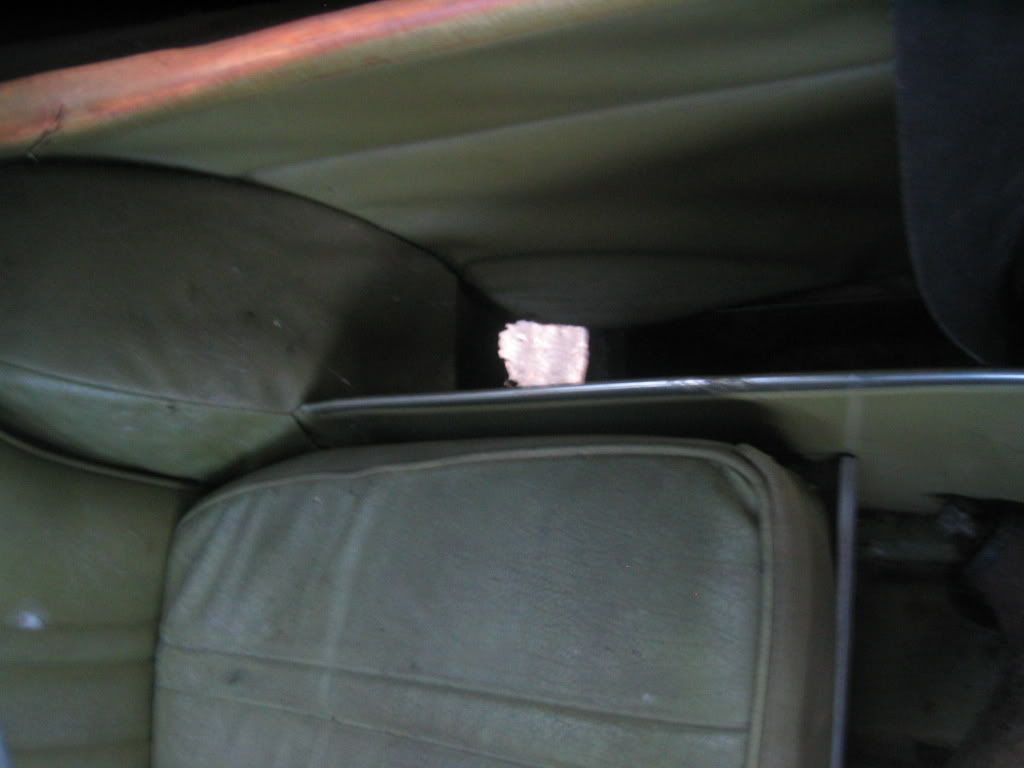 So the plan broken down in simple steps is:
- Get a Cosworth
- Get a roll cage
- Strip cosworth and 'offer' engine and box up and see how much needs to be cut.
- Tube out the front to cradle the engine and box, support from the roll cage and existing subframe mounts, while incorporating strut tops, suspension, steering rack. Extended fibreglass flip front needed me thinks!
- Tube out the rear to house the rear diff and suspension, support from the roll cage and existing subframe mounts, while incorporate strut tops and suspension.
- Thin out the wiring harness and fit to mini
- Fit bucket seats x2
- Then drive - simple! lol
Then stage 2: Tune cosworth engine!!! i havent even thought about that though as I think i have quite abit to be thinking about already!
Future posts wont be as lengthy as ive proably bored everyone to tears already! Lol
However any advice/knowledge/similar conversions you know about will never be turned down. Feel free to comment away and as i say more pitures will be loaded soon.
Cheers and let me know what you think! (apart from how naff the green looks on my mini!)
Edited by kmol468, 03 May 2009 - 12:38 PM.