Digi Dash Binnacle/Switch Holder
We wanted a modern Digi Dash to give us all the modern accurate readings we needed, plus we still needed switches to activate the electrics, so the ETB digi Dash was chosen, it's got so much on it you wouldn't believe! From this the carbon binnacle was purchase, it came about twice the size that you see in the pics! We spent a few hours then shrinking it down to size to get it as small as possible, and the key here was to keep it at the same angle as the steering wheel, which we did which worked out perfectly. Again Rich insisted on hidden fixings to keep that modern look.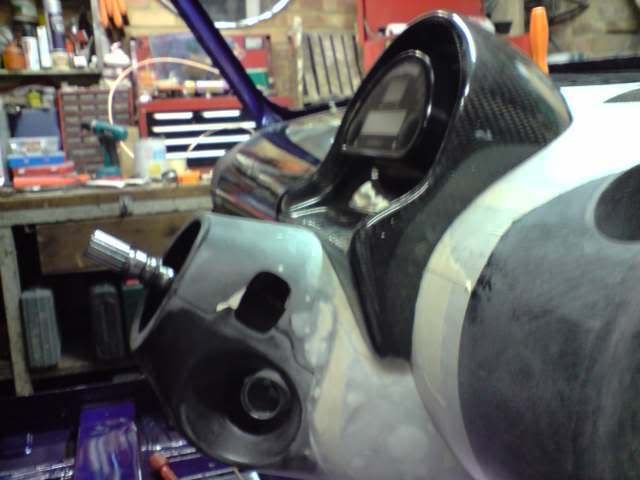 We then mounted the 7 new style mini hoops that separate the 6 switches that operated the Ignition/Horn/Hazzards/Heater/Side Lights/Main Beam. The wipers, Full Beam and indicators were via the TVR stalks on the column as Vauxhall intended.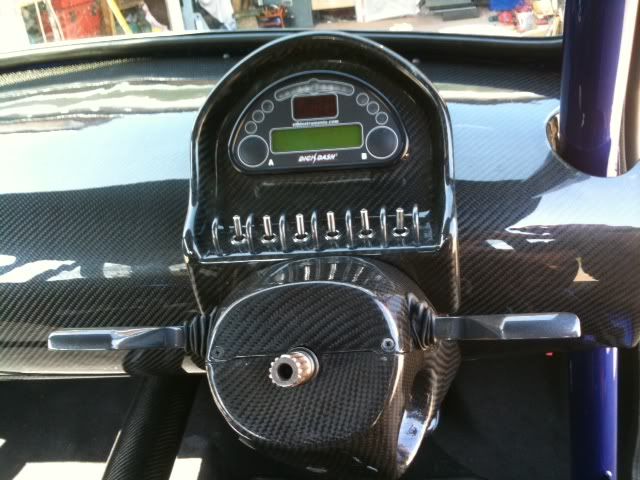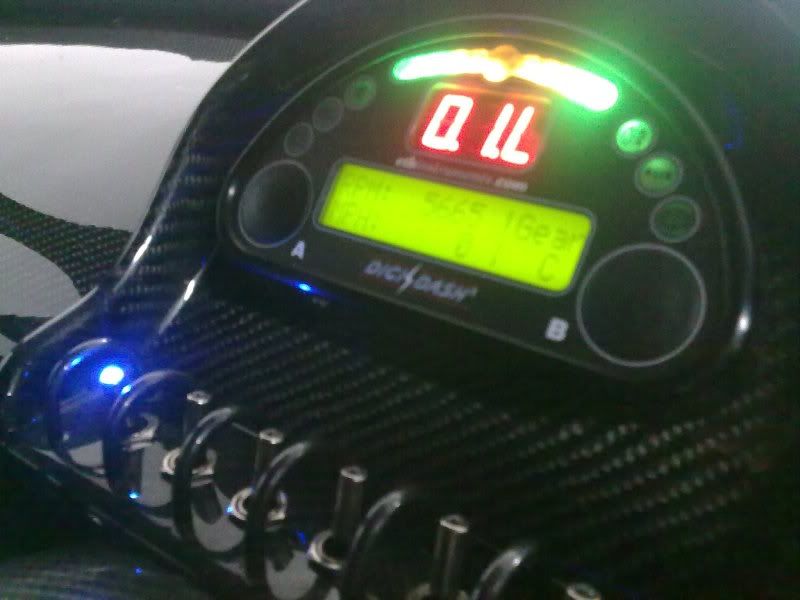 Carbon Gear Lever Surround & Linkage Cover
For those of you that know a little about mini XE conversions you'll know that the Vauxhall gear linkage would normally be visible and bolted to the floor with the shortened linkage joining the gearbox and gear lever just floating in mid air.
We knew we wouldn't be happy with this, so Rich got to work and started knocking up some more 1 off Carbon parts.
The cover for the gear lever assembly had to fit between the seats, accept the original gear lever gaiter, be a location for the power steering adjuster and have hidden fixings, so this was made from scratch. And the tube that went from this cover to the bulkhead had to sit in mid air with hidden fixings, so Rich used a 80mm pipe as a mould to wrap. Once the resin had cured the pipe was removed. We came up with these.