Here's my ongoing 1275GT project.

I bought the car in 2000 as a bodykitted, modified beast and it needed some work to get it roadworthy and MOTable.

I spent a few months fixing it up - with a little bit of welding - and got it MOT'd and on the road.

I used it for a year and thoroughly enjoyed it but decided it was getting tatty and wouldn't pass another MOT so I took it off the road for some "light" restoration.

(This was in 2002)

After stripping it back I found some nasty surprises:



and bodges: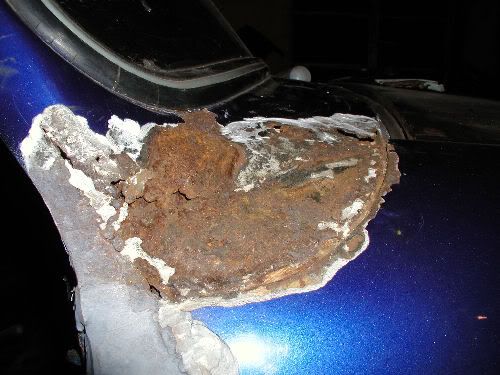 and typical rusty floorpans (a sandwich of two footwells on one side for good measure

)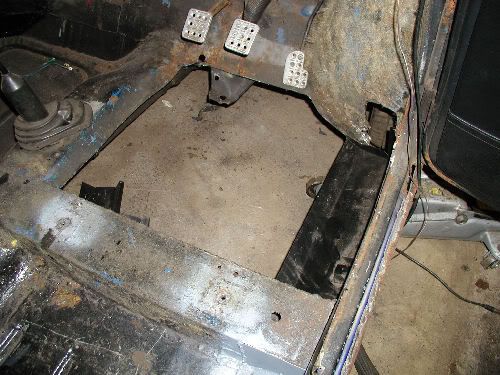 even an awkward roof repair was in order:




Anyway I soldiered on with the cutting/grinding and general cleaning up:




Rolling the car onto its side to stonechip/underseal the floor: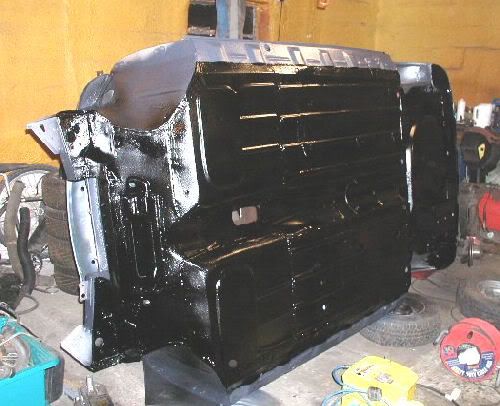 Eventually I was ready to prep and paint - I decided to do this myself (something I've always wanted to do)
I took it back to bare metal to make sure I'd not missed any rot or filler bodges and I etched primed the whole shell.




After plenty more prep/primer/flatting back......

...........then some more prep and flatting........

..........oh and then some more prep work and flatting back I managed to get a good enough surface to get some colour onto the shell. (Don't underestimate paintwork prep if you want a good finish!!)

I decided on a good retro 1275GT colour - blaze orange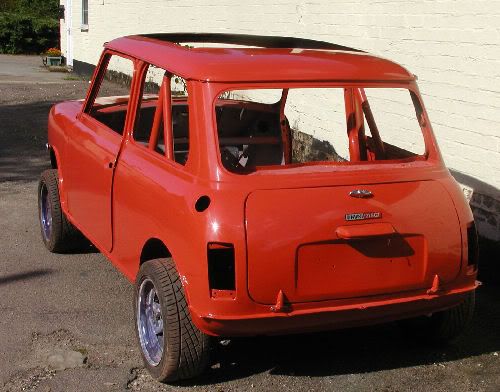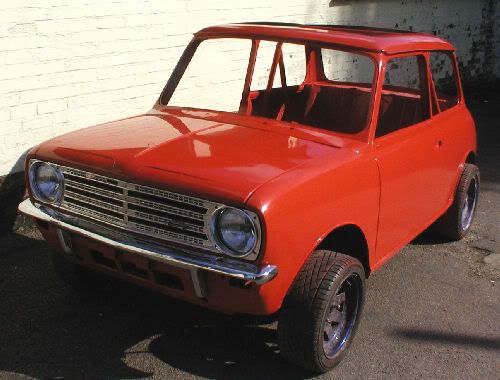 Anyway - that was about a year ago - I moved away from where my workshop is so I'm now having to travel 75miles to work on it. >

(which makes progress difficult)

Plans are for turbo power running on 12" or 13" revolutions, but otherwise standard looking.

I'm now getting motivated to get it finished and I thought this post would be a good idea to help me - so if you notice I haven't posted an update in months then please give me a nudge

.

Hoping to have it finished for the summer (probably late summer - when's Mini in the Park?

)

Mart

Edited by sherly, 27 September 2013 - 10:28 AM.