On the suggestion of Ruckus, here's a fast run down on how to shut down the noise in your car you don't like so that you can hear better the noise you do like. Be it ICE or induction.
There's 2 things to consider in quietening a Mini - vibration and transmitted noise. You need different tools for each.
If you're on a budget (as I was) then it's possible to do both for around £60 for the whole car.
First thing I did pull everything out the car and after making sure there was no repairs needed or leaks, give every panel a good cleaning and removed the old 'sound proofing' then began by covering all the panels in flashing tape (poor mans Dynamat) this is your mass loading, you're making the panel physically heavier and as a result less likely to vibrate.
Pop your sub in and then play a track with some deep bass / let the engine idle / tap things, find the bits that make a noise and tighten them / tape them / remove them.
Add more vibration and repeat until it all stops buzzing where it shouldn't. As an example, I found that my door lock bars vibrated at certain frequencies which annoyed the bejesus out of me, so they got a small strip of flashing tape slipped behind them.
Because you're only stopping vibration you don't need 100% coverage, start with a strip per panel and work your way up.
I may have gone a little overboard, but you learn these things as you go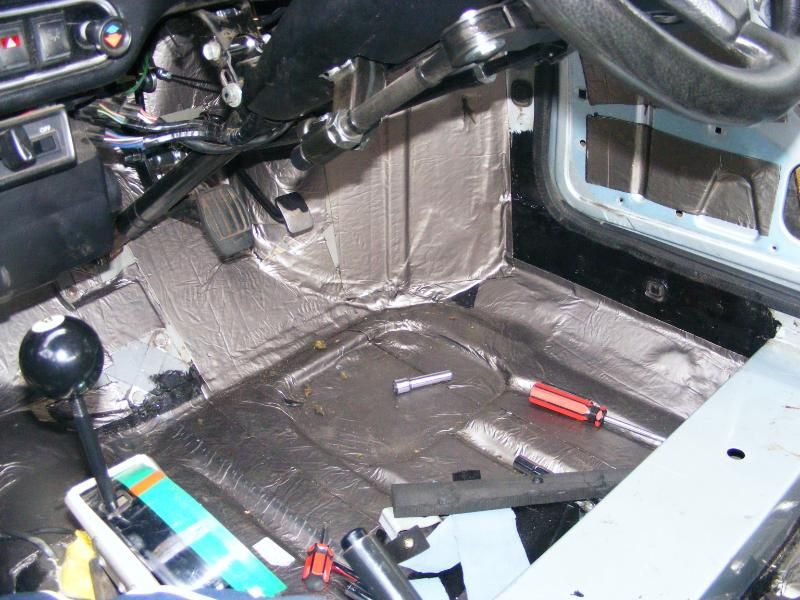 Once nothing rattles, you're onto dampening and deadening.
This is where your foam comes in.
There's very posh very good brands but there's also closed cell foam, which isn't branded, IS cheaper and because it's closed cell it doesn't suck up water, just like the posh stuff.
I bought 3m² for mine,10mm thick for the floors, arches and front bulkhead the rest 6mm thick for anything else that caught my gaze!
In this stage you're trying to stop sound waves so a complete covering is more important.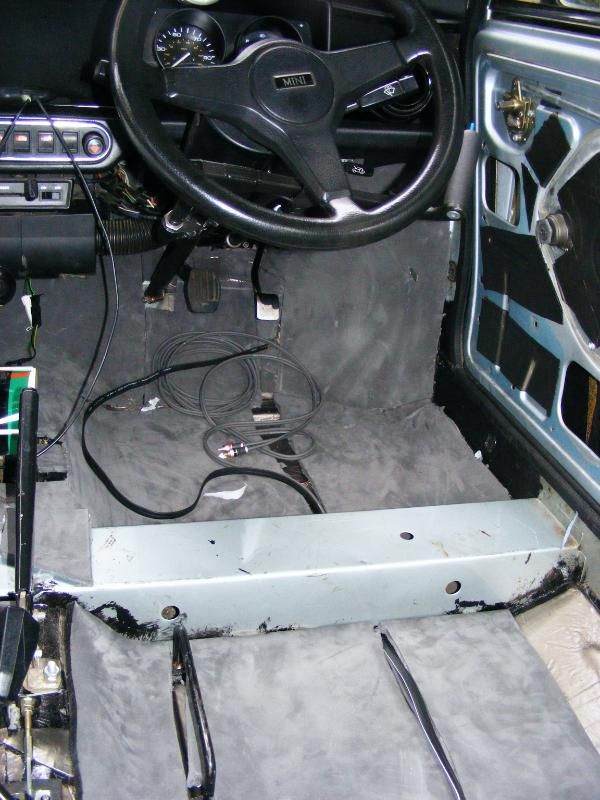 Then topped off with 2 layers of carpet underlay to pick up any high frequencies that slipped by the foam.
An important thing to remember when doing this, or rather after doing this is that when you put everything back in the car make sure it doesn't rattle / vibrate against things. A couple of spanners / can of WD40 on the dashboard can make a hell of a racket

Here's a list of helpful links and things that you'll need:
Flashing tape(2 rolls of 150mm should be sufficient):
http://www.screwfix....h=flashing tape
Closed cell foam (about 3²m should cover all the cabin with enough to double up on arches/front panel):
http://www.ebay.co.u...=item4609178eea
Carpet Adhesive (for sticking your foam):
http://www.screwfix....equestid=528270
Hair dryer (Be sparing with the heat, flashing tape gets VERY sticky when too warm):
Wooden roller - can make applying flashing tape easier, a bit of scrap wood does just as well (budget remember):
Edited by Skortchio, 01 February 2013 - 11:52 AM.