Hi;
I have just had a set of Weller Steel Wheels Shot Blasted, I then brush painted a coat of 2 part Epoxy Primer and the spray on a coat of Epoxy Primer. After the Primer I applied 2 x coats of Fast Engine Enamel.
There is the odd area that was missed with the Top Coat and a couple of runs that need flatting out.
Questions:
1. Should I just touch up the missing areas or should I spray a complete extra coat?
2. What grade grit should I Flat with before spraying another layer of paint on?
3. After touching up or spraying another layer do I need to do anything to finish the spraying of the wheels?
4. I have some 'Weller Racing' stickers to apply (these), they are adhesive but what else should I do to keep them from peeling off?
They were sprayed on Friday night and I will not be back at them for at least another week or so, If I chose not to touch up?? I guess this would be long enough for the paint to cure ready for the Tyres to be fitted?
Thanks
Here are the Wheels: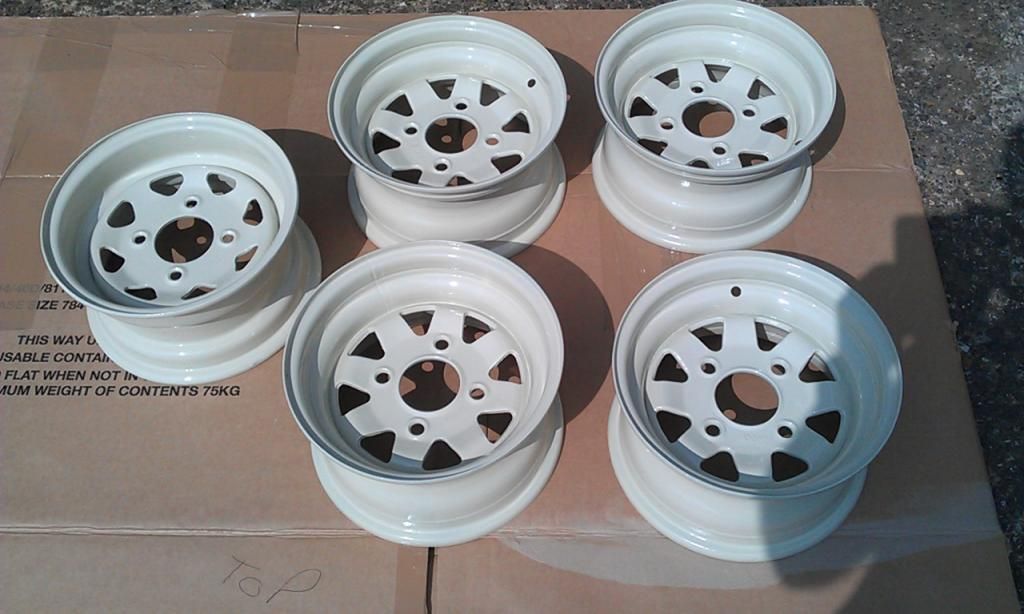 And here are the faults (if you can see them):