So i bought a mini advantage not long ago from someone  i work with s mate. It came with a few bits and pieces which some ive sold, and some will stay.
Here is the car.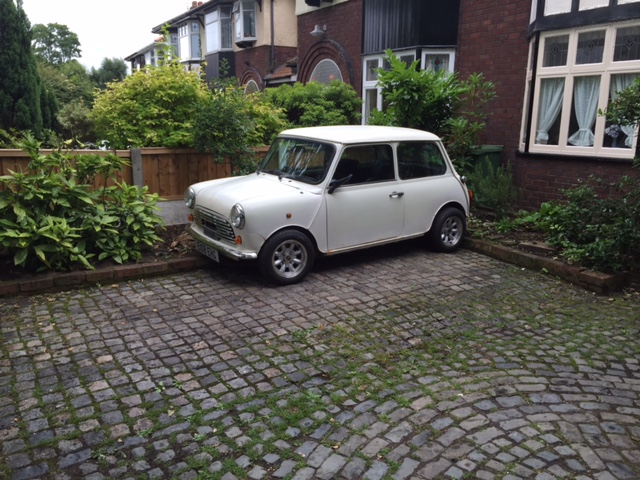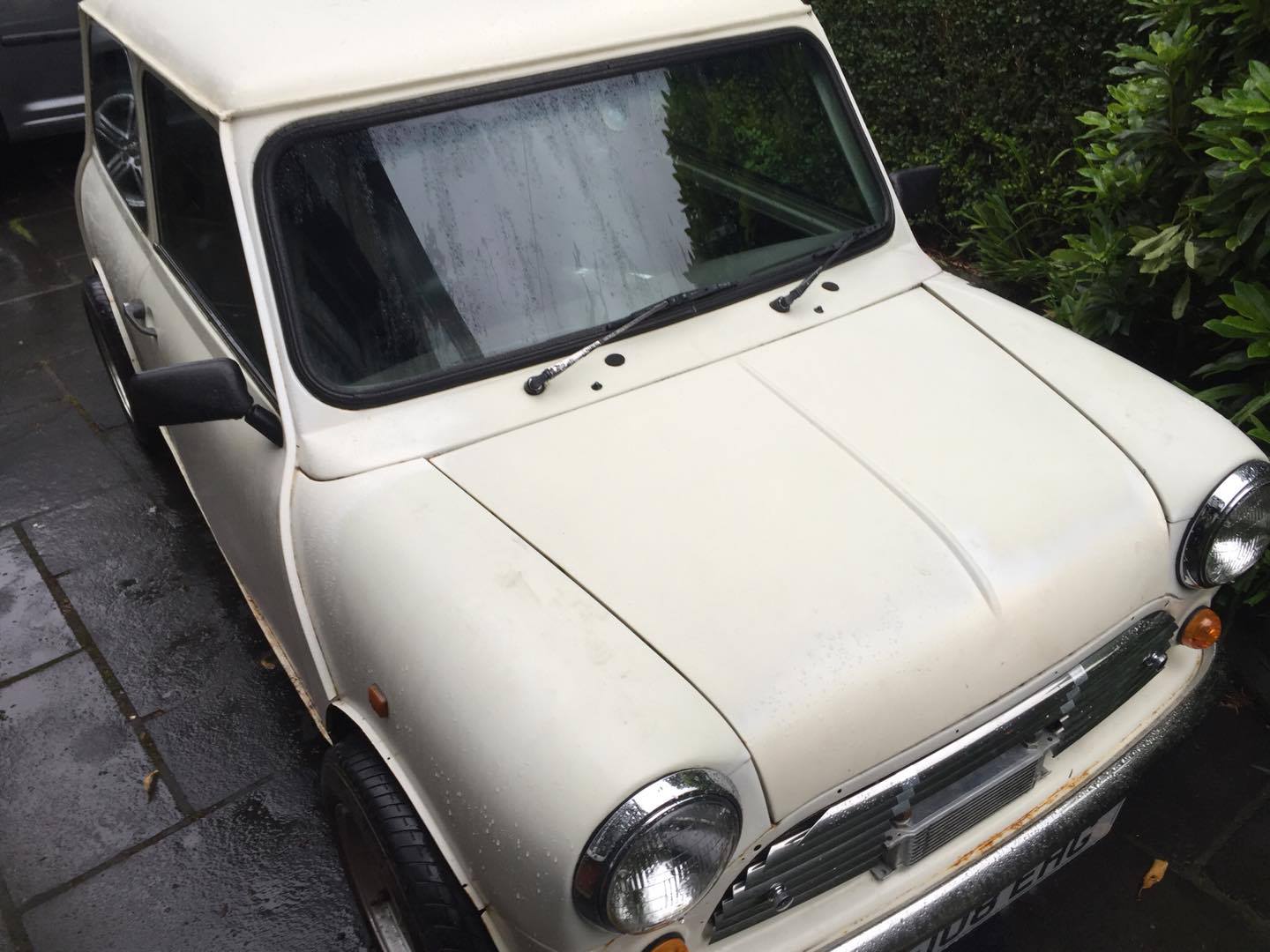 Its 1293, kent cam, engine is mint, cooper brakes, 12" wheels, mk1 grill, RSP interior, side exit rc40 i think it is.
So iev got a few questions about it already, but itll be slow start to this one as ive a mini 30 to finish, then a mini van to finish, then get this into the garage.
So today i have a little poke about it, tis got over sills on it, but so far the floor looks good, im not sure if they have been fitted instead of proper sills by accident as there is no sign of the original ones there. But they will come off, i plan to take it to a shell..
Its been repainted, and there is bits of rust comming threw, i know for the doors, they need skins, but what do i do about the rest of it? wings look good but in the seams they are rusting.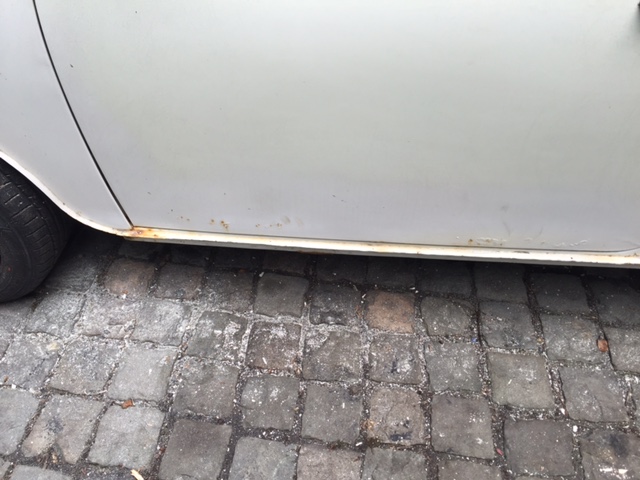 I think these are the original wings, they fit really well, and are spot welded on..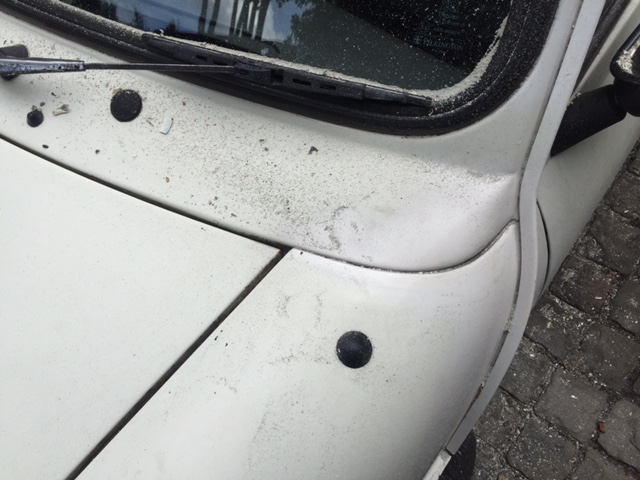 The gutters where full of filler, and i could not work it out at first, then it dawned on me! Its had a roof skin! Paint of the car is only white, the stuff on the roof is about 20 thou thick and there is metalic blue in it.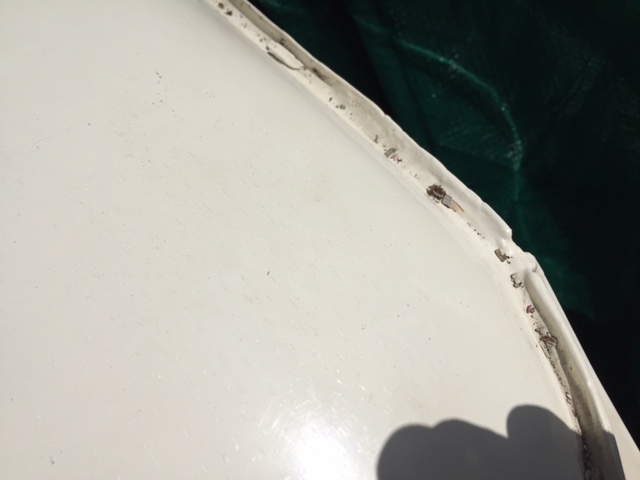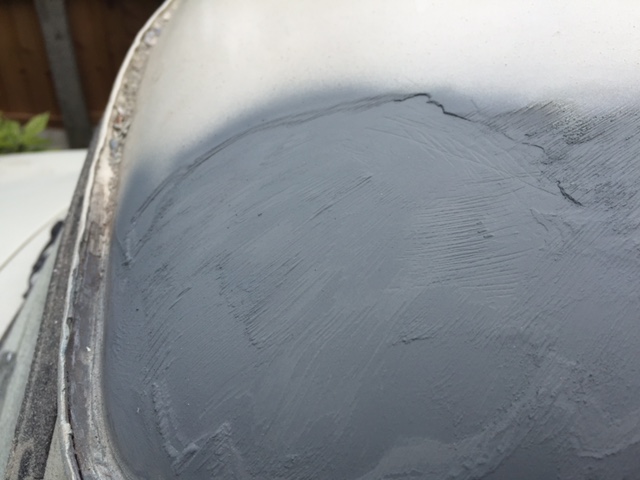 I primed it as its under cover and will stay that way for a bit...
So what do i do about the rust about the wings?
THe RSP trim will go, but not sure what to get instead, i had MG metro mk1 seats in my old mini when i was 17, and these i think would be the ones to go for again. Im 6' tall, and 21 stone too ;) RSP seats are far too small.
thanks and any hints please are welcome..
Edited by Avtovaz, 15 January 2018 - 09:26 PM.