Been spending a lot of time over the last couple of years mulling over ideas for a project to replace the last one when it was finished... you know - as you do while you actually DOING the last one.
Well - all bar the shouting said last project is done now.. so I've spent a few beer tokens on Ebay, and I wheeled that old mini shed.. er I mean shell, I had kicking about into the workshop.
After some poking about with the pick hammer it soon became aparent that the shell I had was destined for the road no longer - far too rotten to be a realistic repair - but at least it would serve as a good mock up. So - ater getting stuck in, here's my a first look at what I'm thinking.... kinda.
Excuse the butchery - remember this is just a mock up for now.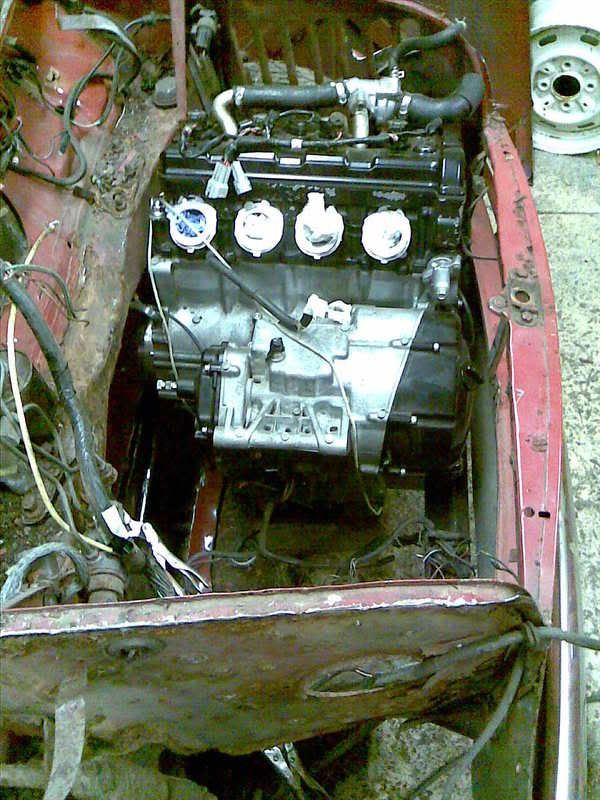 Off for a shower!
Dave.