Now the second tip, counter current water flow. Very good idea and something I can easily do as the intercooler is reversible. It still would have some trapped air but much better than the way it is now. I'll post a picture later when I get my other blue hose.

I would leave the I/C as is - turn the top 90deg fitting round 180deg so it faces upwards and feed the water in that way, over time the trapped air will make its way out but it will probably be when the coolant system is at rest. Probably a good idea to put the expansion tank just before the I/C using a tee in the piping, with the pump at the lowest point of the system. See sketch below(styled in a homage to Alburglar - heh heh heh). In an ideal situation you'd go from pump - pass through the I/C then into the Exp Tank (swirl pot type) but doing it this way as the water passes through the tee it will release any trapped air into the exp tank and as stated before when the system is at rest air can backflow into the exp tank. My 2cents...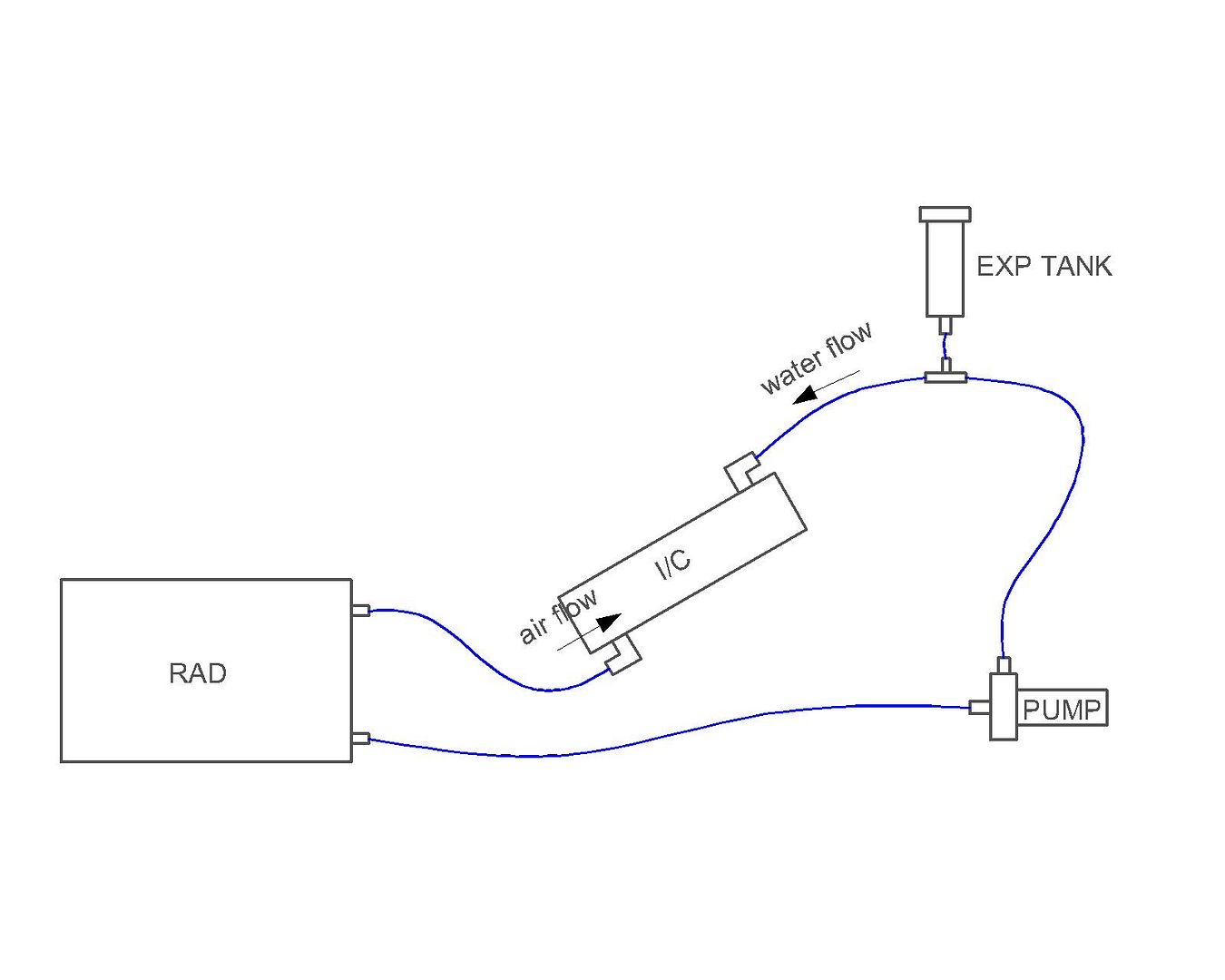 Edited by cptkirk, 16 December 2011 - 01:59 PM.