Hello & welcome to another of my Mini projects.
(I know it's becoming an addiction, but there is a plan somewhere).
It's a 1992 Mayfair in Carribean Blue. Purchased recently, with no engine.
I believe it was an SPI, (edit: not an SPI) but haven't checked the fuel tank yet. This injection malarky is all very new to me.
It was pretty complete other than that, but stripped out with a pile of bits.
At least that way I could see the shell fairly clearly.
Mechanically it's not bad. Complete & pretty well maintained.
It's had a new front & scuttle in recent years with a good paint job.
The panels fitting is not to the standard I would prefer but it's solid for a change for the cars I purchase.
It's had some fairly poor sill repairs & needs a new rear valance.
As it's already been striped out I will take off the subframes & any other parts I can within reason & get it on the spit jig to repair the sills & rear.
What I'm aiming to do is something simple but speedy. Maybe a hint of retro. The jury is still out on it's final purpose.
Hopefully not much paintwork needed. Just paint the repairs & touch up the scratches.
I'll try to keep the costs down by using as many bits I already have as possible with sympathetic repairs.
What about the MK2 project I hear some of you say! Well that will be running in parallel.
I'm hoping there will be some advantages to building two subframes or two gearboxes at the same time.
I do like a challenge. Also when one project is held up I can work on the other.
Just hope I don't get the two mixed up.
I don't have an engine yet, but looking around. Hoping to rustle up something like a 1380 or similar.
I have a gearbox I can rebuild, so it's a start.
My wife has tried out some names for it, but so far it's just 'Blue Mini'.
Well enough words, some pictures!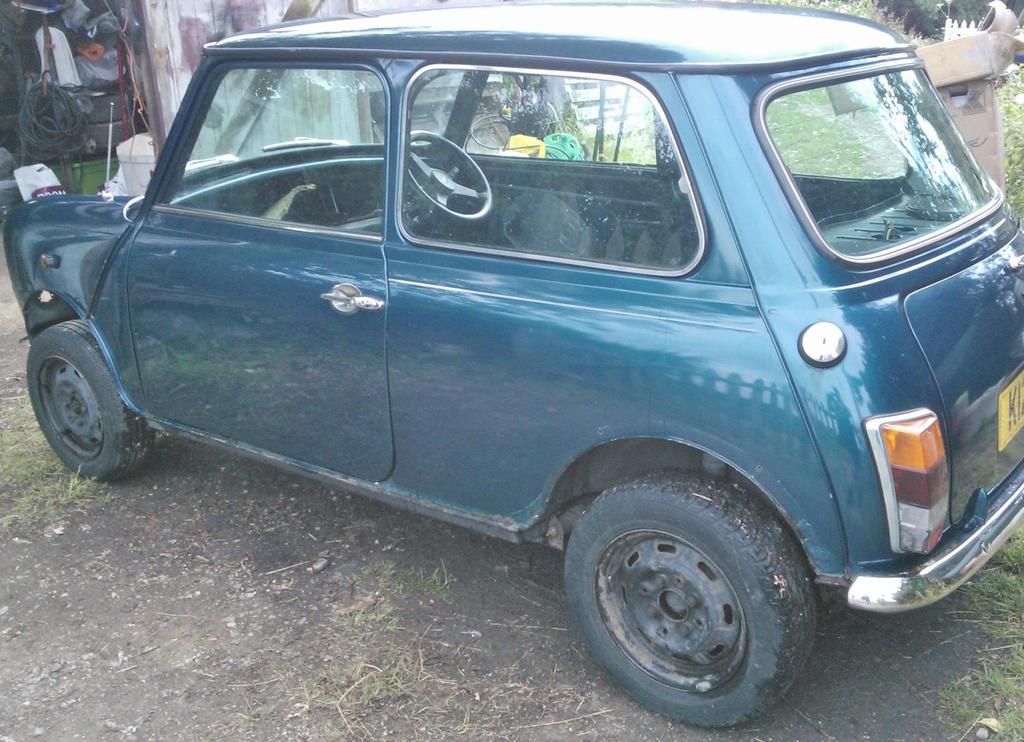 Edited by jagman.2003, 30 July 2015 - 10:38 AM.