I've got an update to do, just haven't got round to uploading the pictures yet. Will try and get one up tonight or if not it'll be tomorrow for sure.

Well...That went to pot !
I'll be honest, I've been really rather lazy of late but this weekend I decided to pull my finger out and get some more progress made on the Mini.
I'll start with the bits I purchased.
Few bits from Minispares -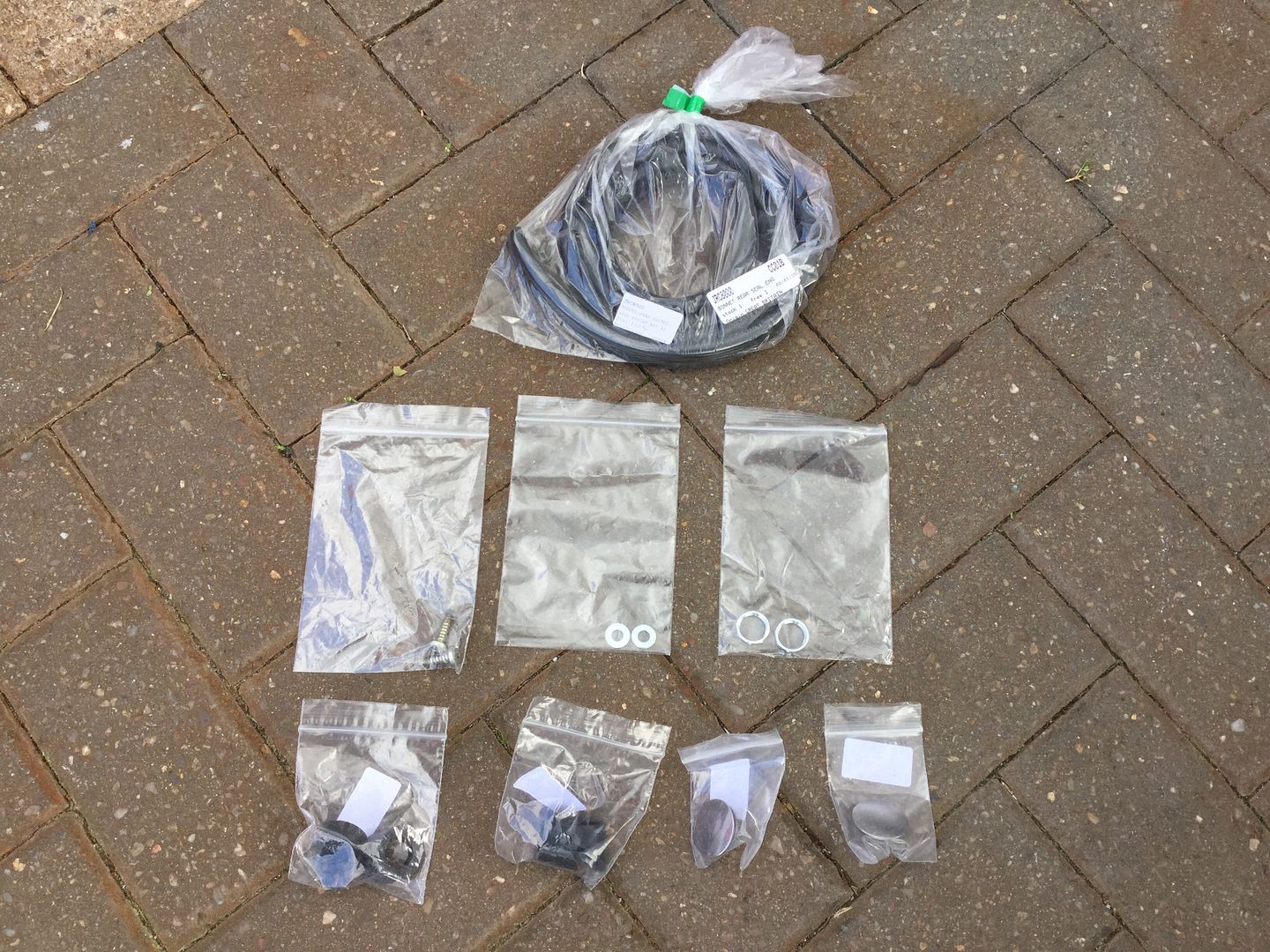 And some rubber wheel arch moulding trim -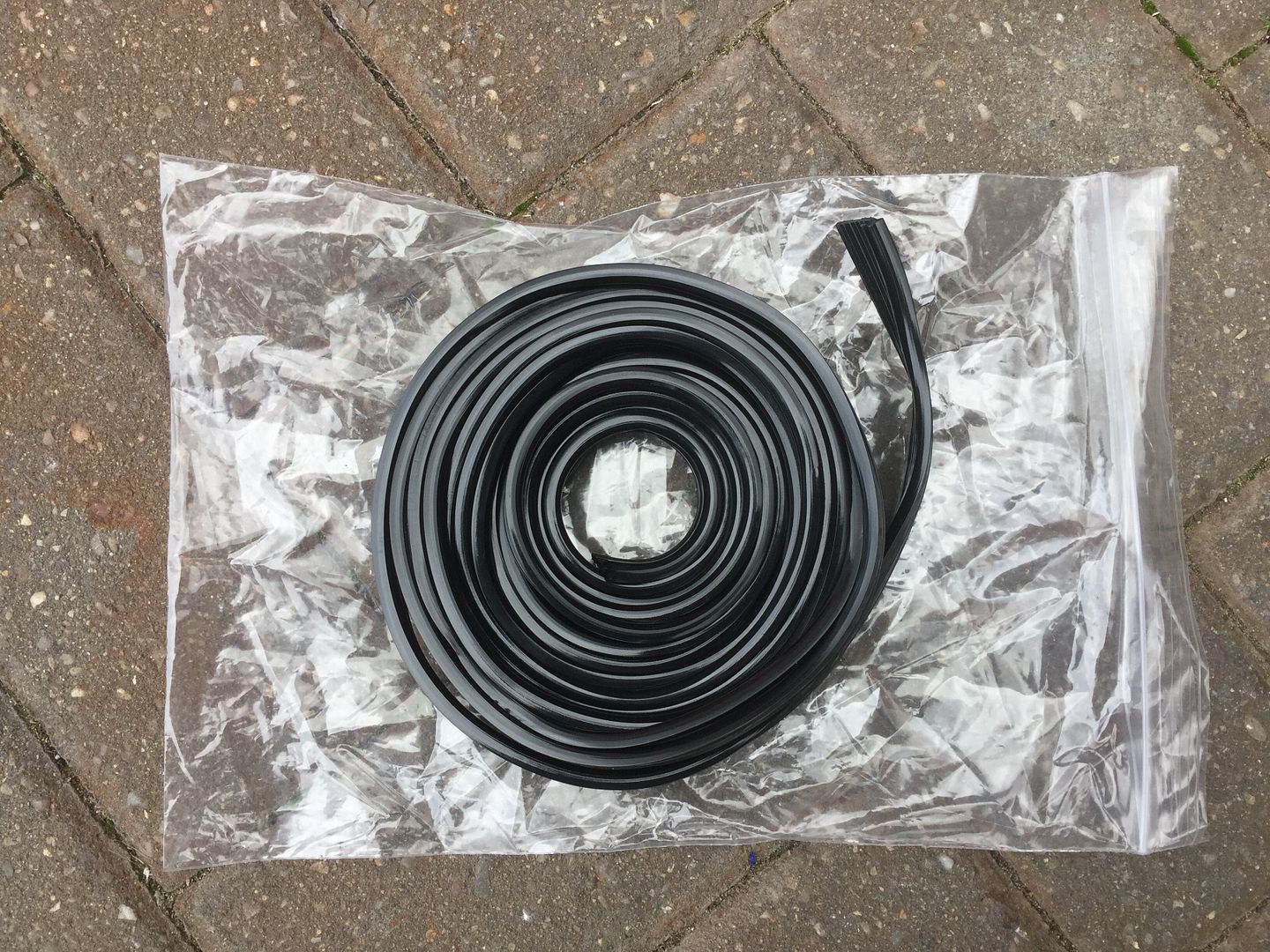 So, first job of the day was to get my wiper mechanism built up, I've replaced the 'worm' and also painted up the tubing that it sits in -
Then I plumbed in the washer tubes using the t-piece I bought -
And fitted the washer jets and stainless wiper hole blanker's -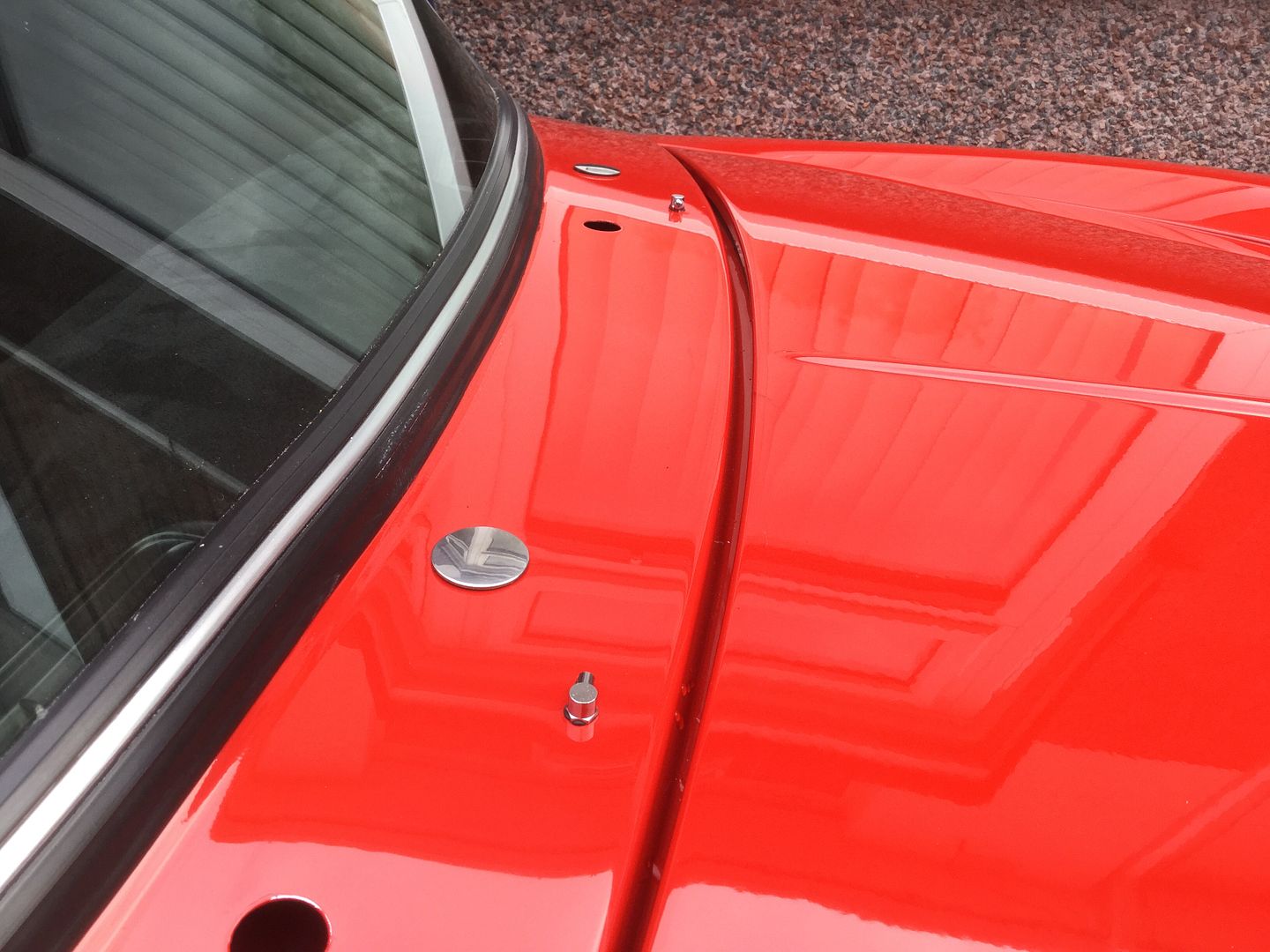 I also fitted the wiper mechanism but forgot to take a picture of that in place. Next on the to do list was fitting the door mirrors so I got the rivet gun out and fitted some aluminium M5 rivnuts -
I used some stainless button head Allen bolts to secure the mirror to the door -
A couple of shots of the mirror fitted -
Rinse and repeat for the passenger side.
That took me until midday-ish so I decided to crack on and finish getting my headlights and front indicators in. First off a bit of wiring was required, I swapped the bullet connectors for some spade connectors on the main loom so I had to modify the headlight looms to fit those.
Here's the wires all connected up -
And then shrink wrapped -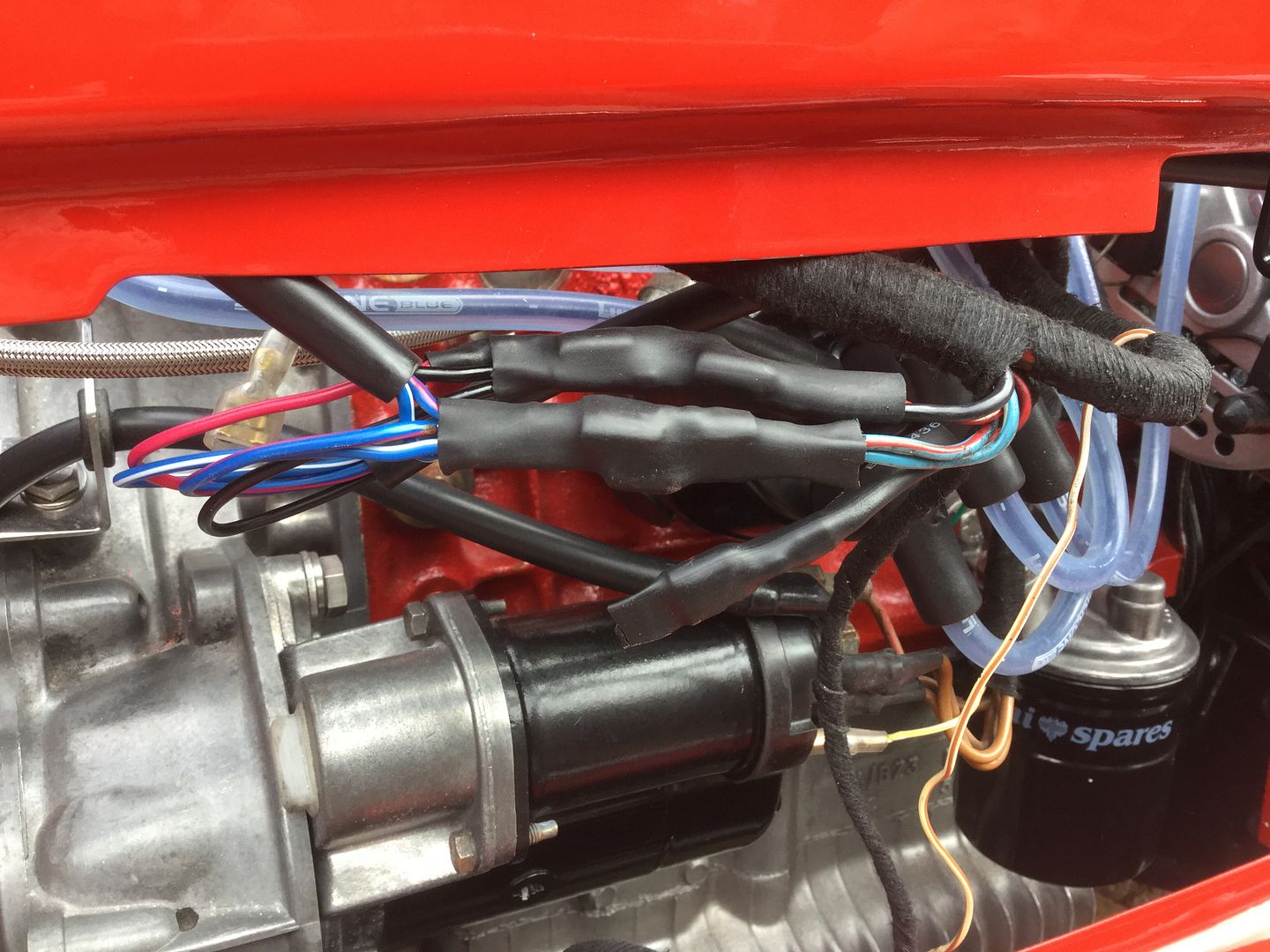 I bought some ready made indicator looms for an MPI Mini from Minispares so I had to modify those to fit my indicators. Here it is out of the packet -
Snipped the plug end off -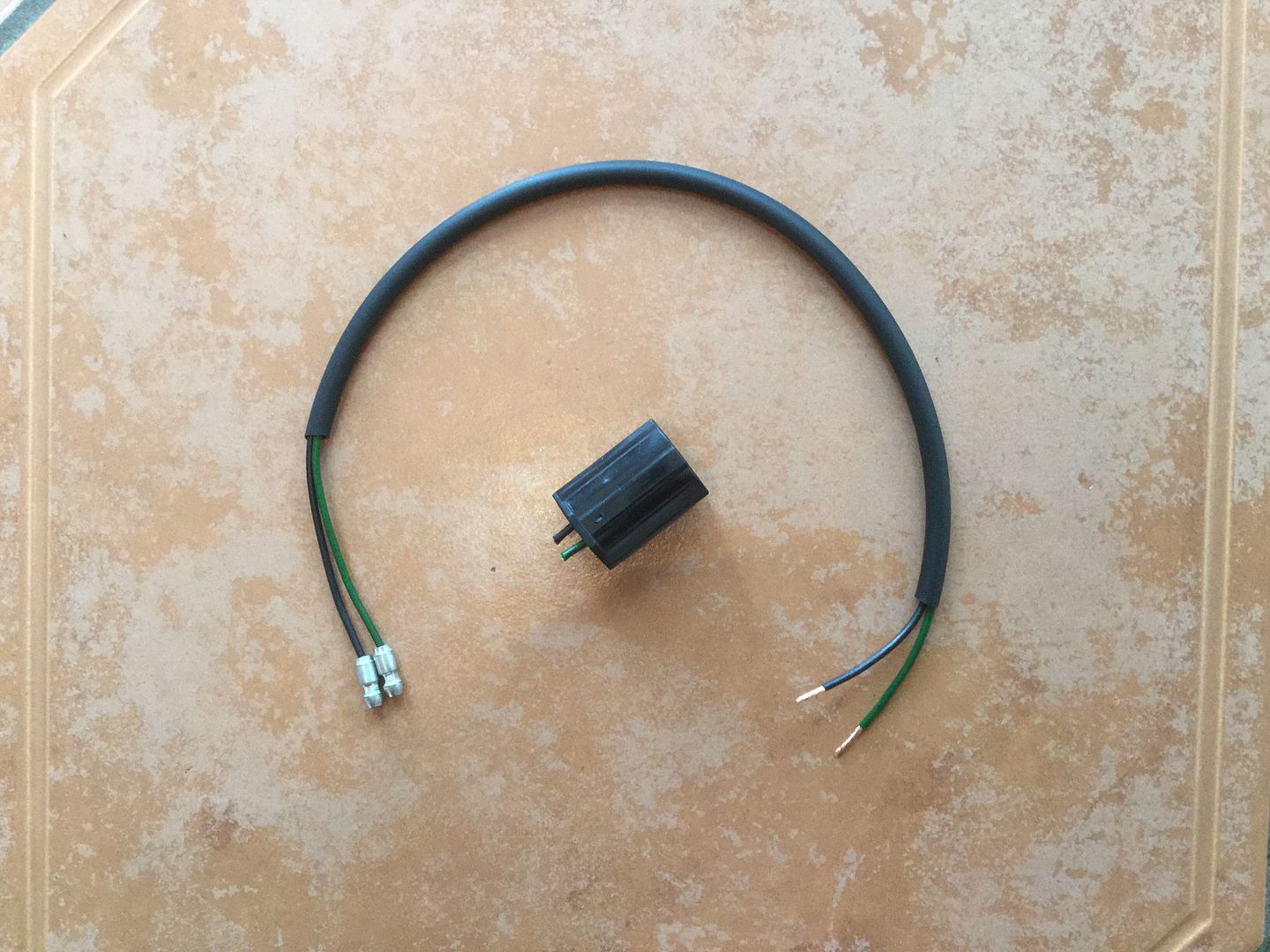 And soldered on some male spade terminals -
Here's both the looms ready to be fitted -
With all that wired up and some Osram Night Breakers fitted into my headlights, this was the result -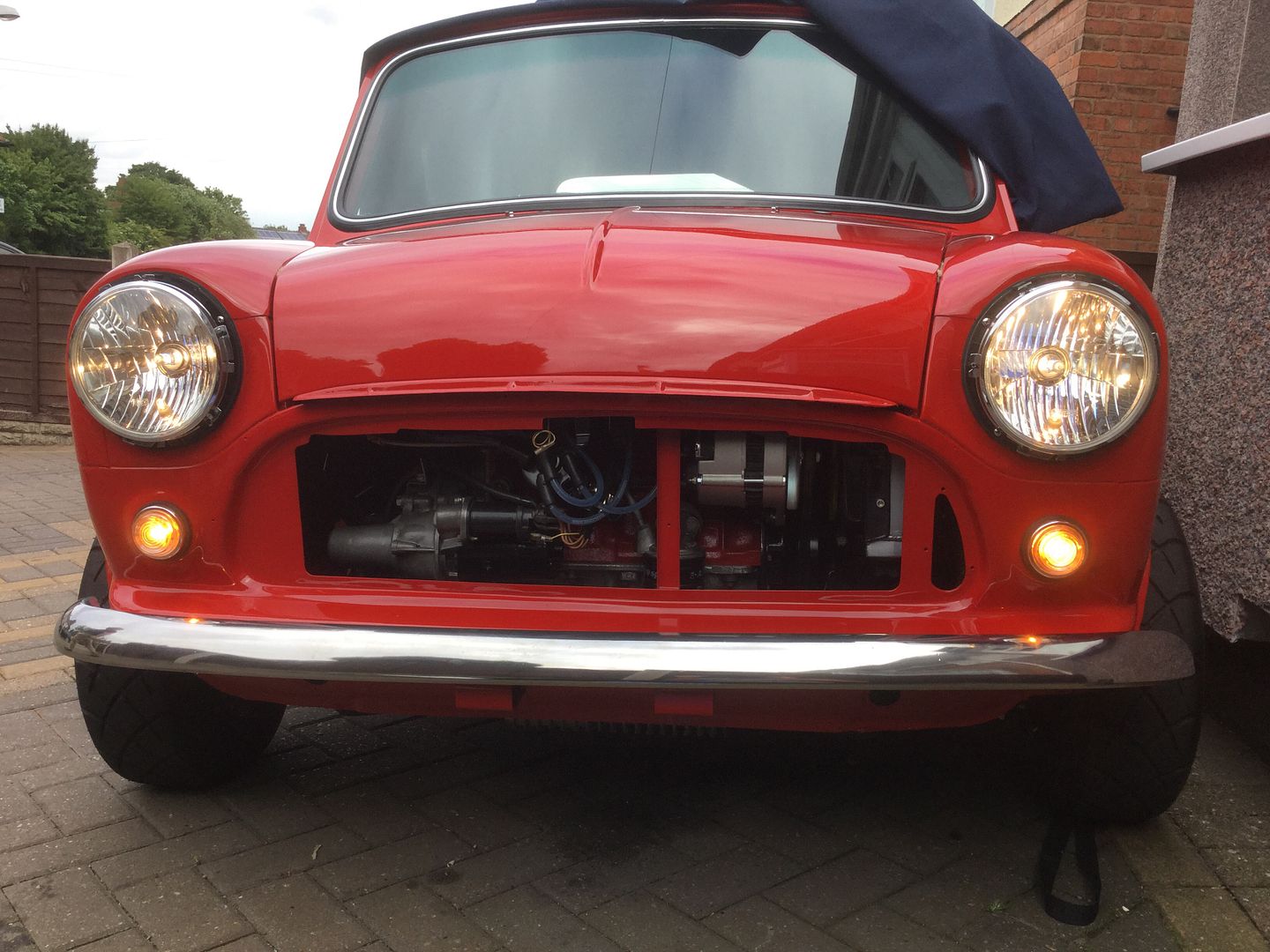 Whilst I had the soldering equipment out I also changed the wiper motor plug as I didn't spot that it was quite corroded when I refurbed the loom.
Here it is soldered up and shrink wrapped -
And then wrapped in loom tape -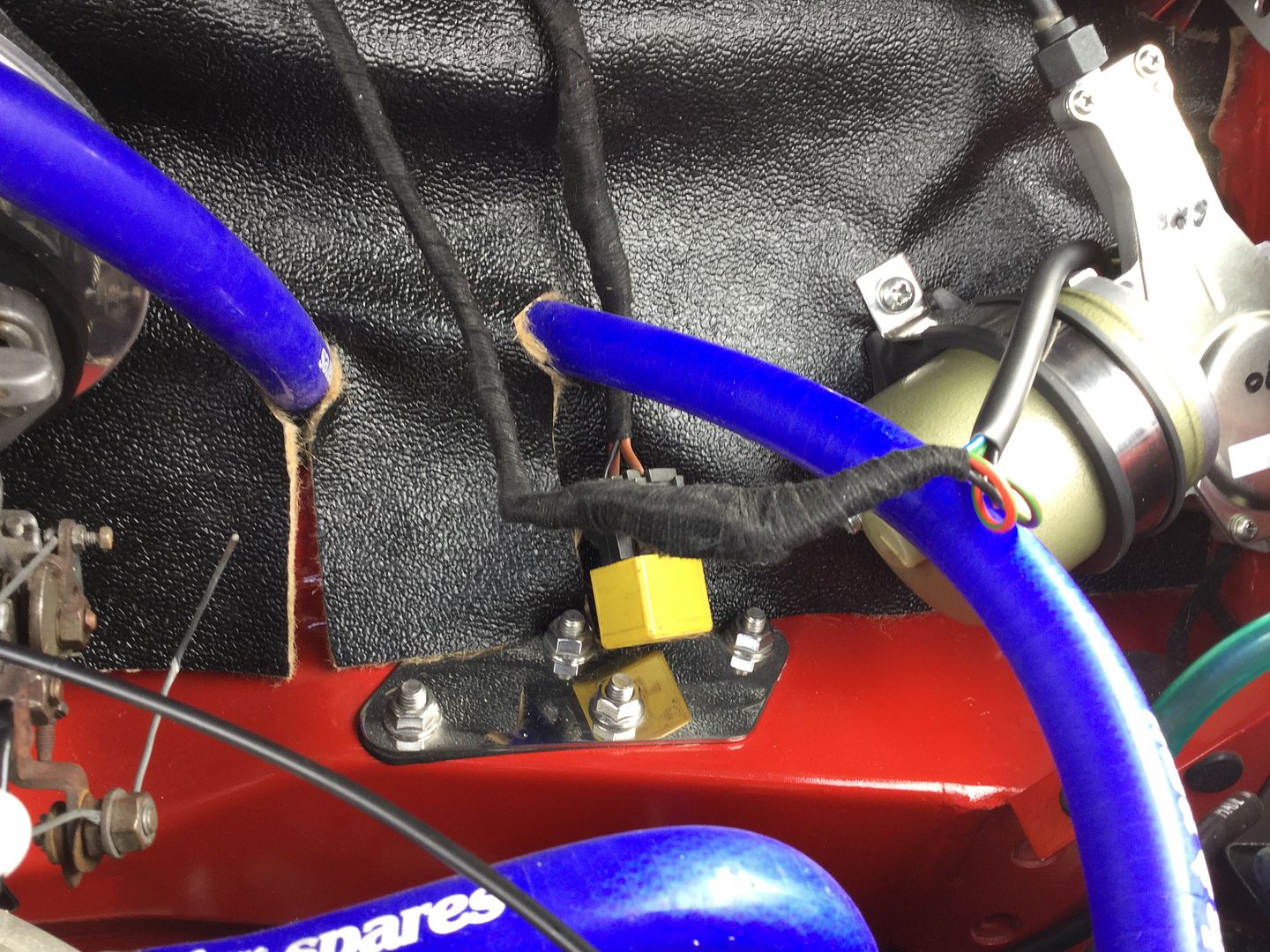 Fitted the horn along with a Smiffys stainless bracket -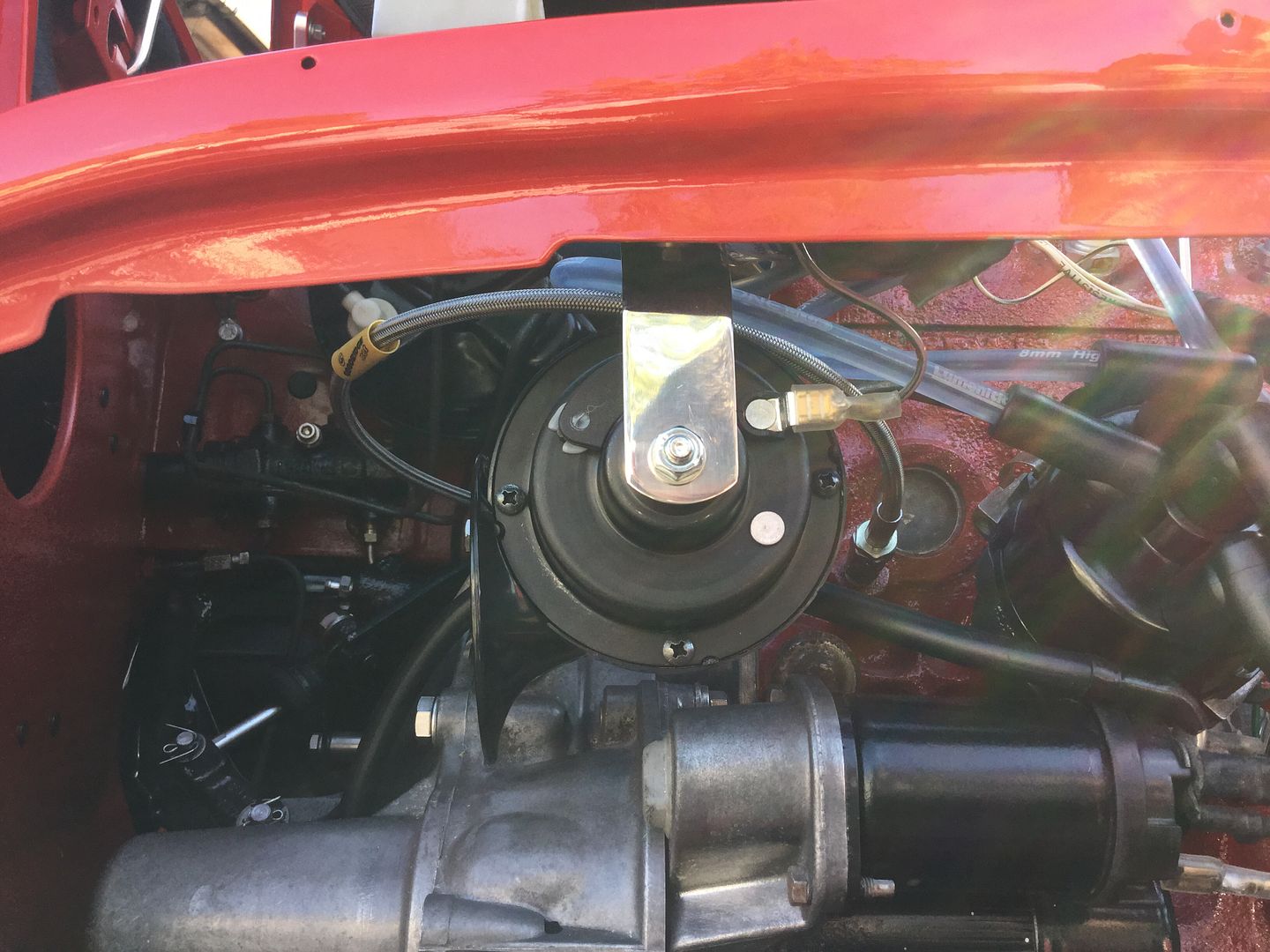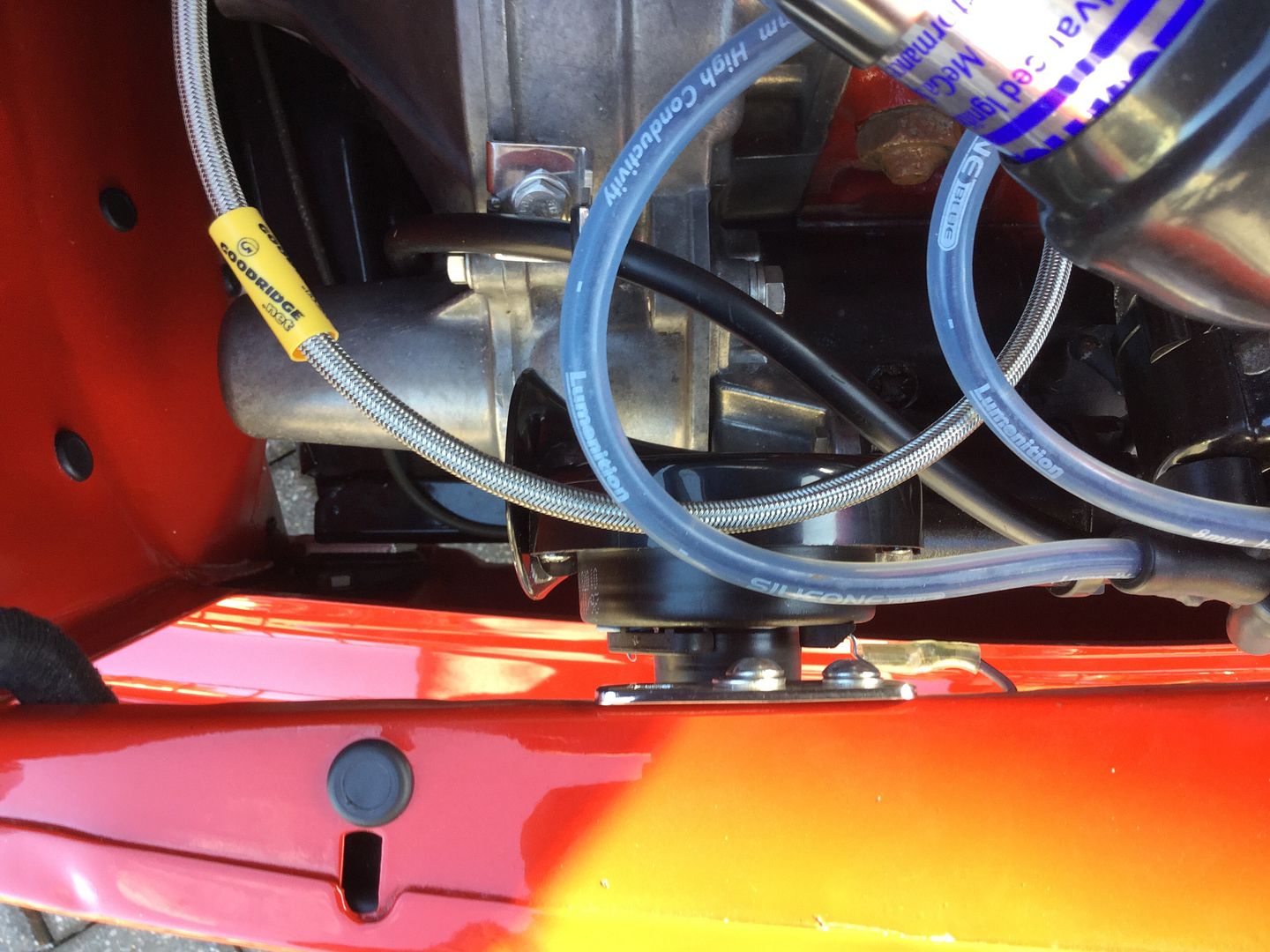 And finally I thought I'd fit my speedwell petrol bib and oil tag -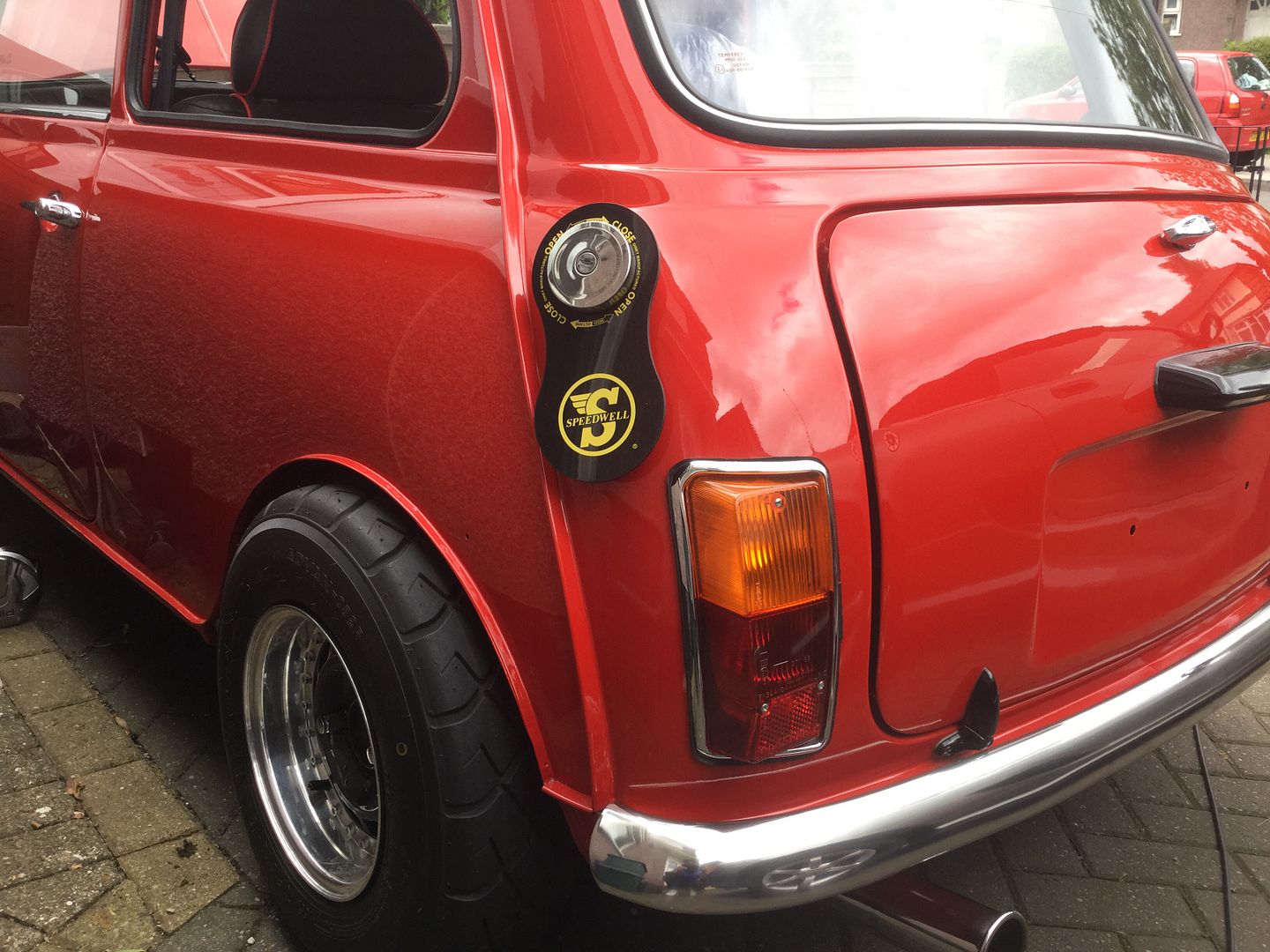 I've also started to fit my wheel arches so I'll have a few pictures of that tomorrow.
Jay.