Didn't get much time out there today, but really wanted to measure up for a spit design and start getting some zinc on the previously stripped panels to protect them a little better. They may need to be cut out anyway in some cases but might as well save what I can.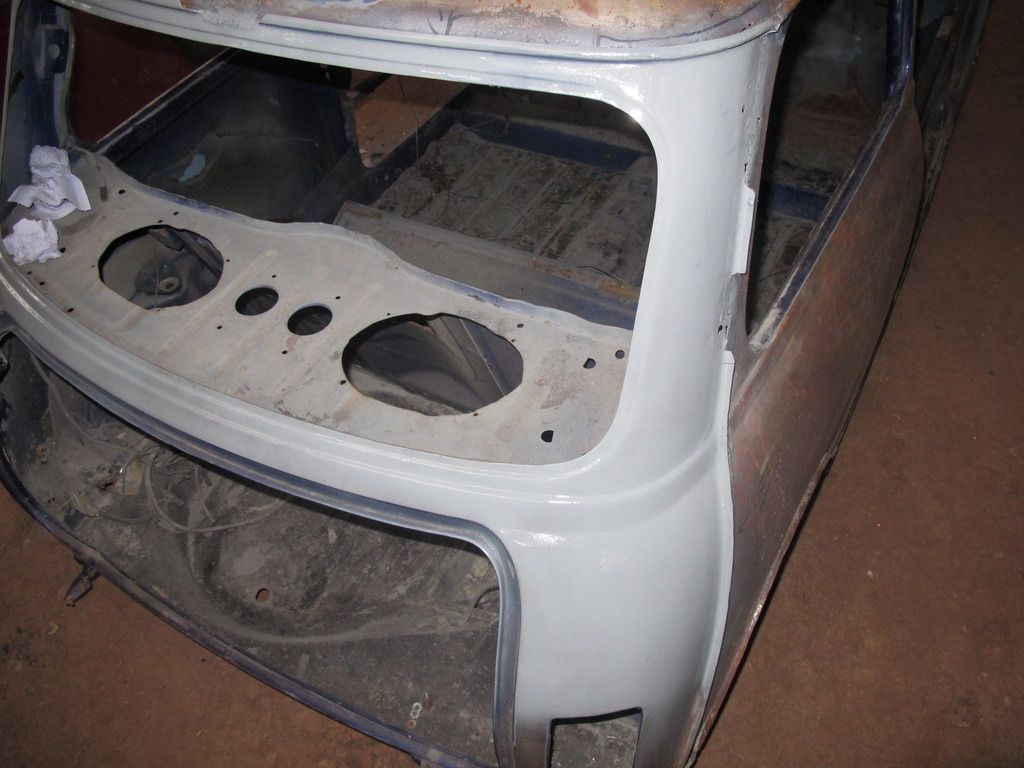 The primer makes some of it look even worse ( if thats possible ), this will be a fun bit to fix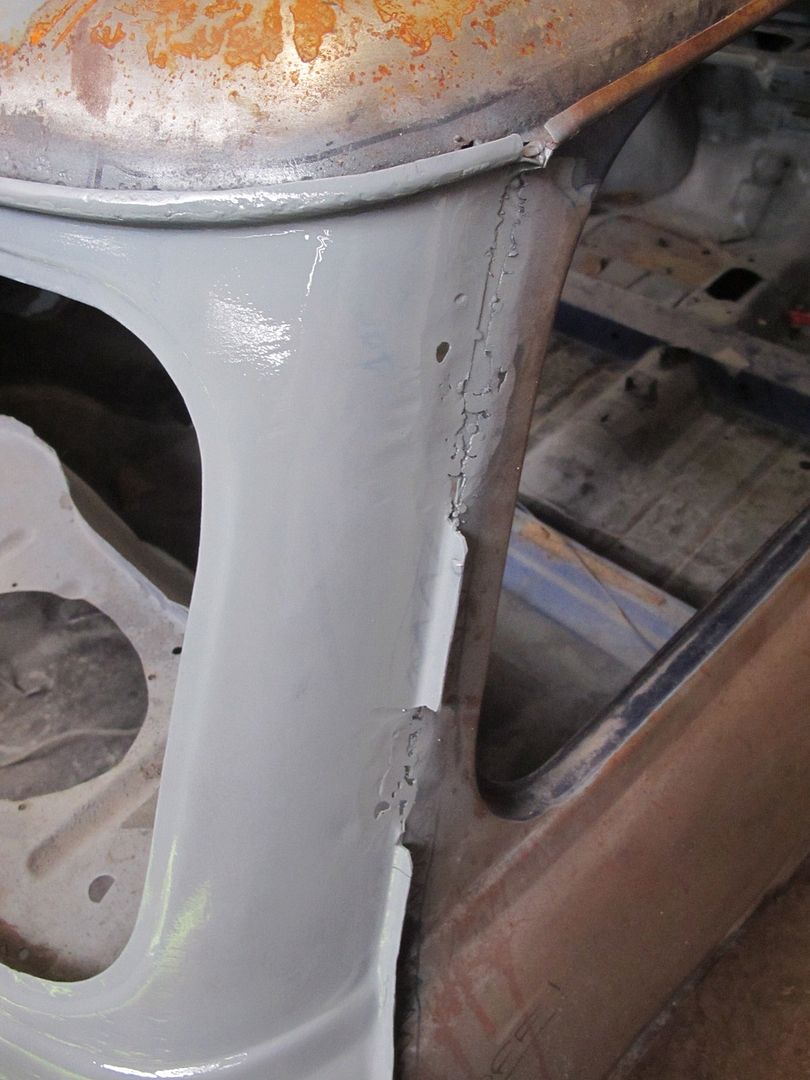 The panels are being wire wheeled before wiping and priming. 
Before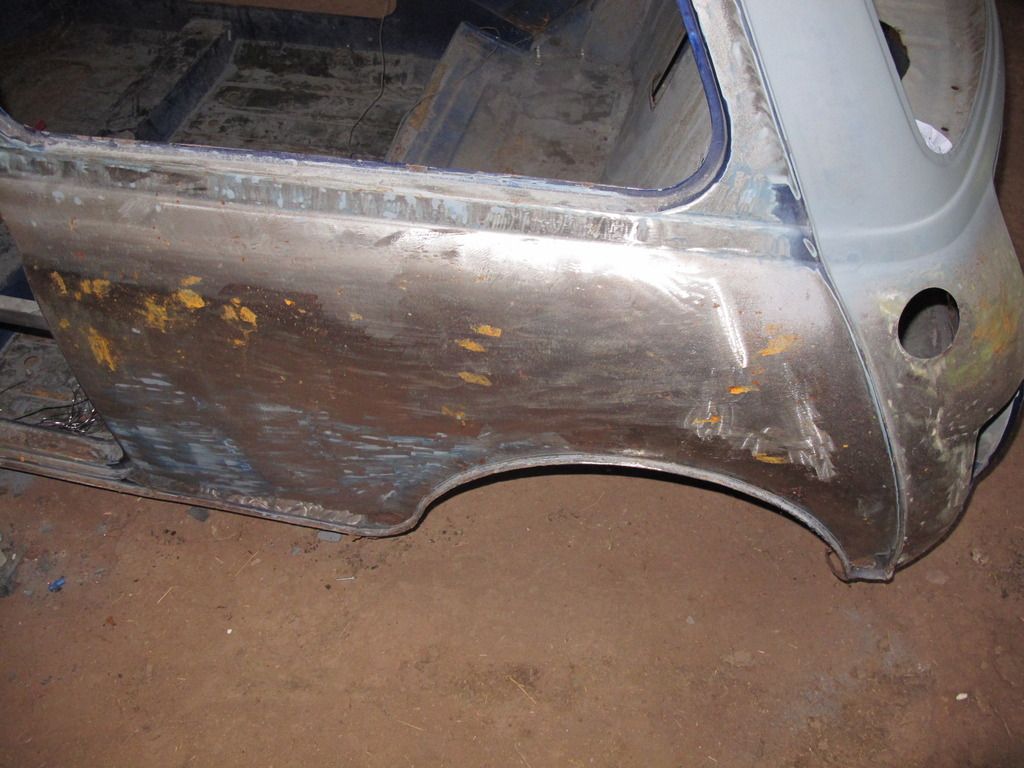 After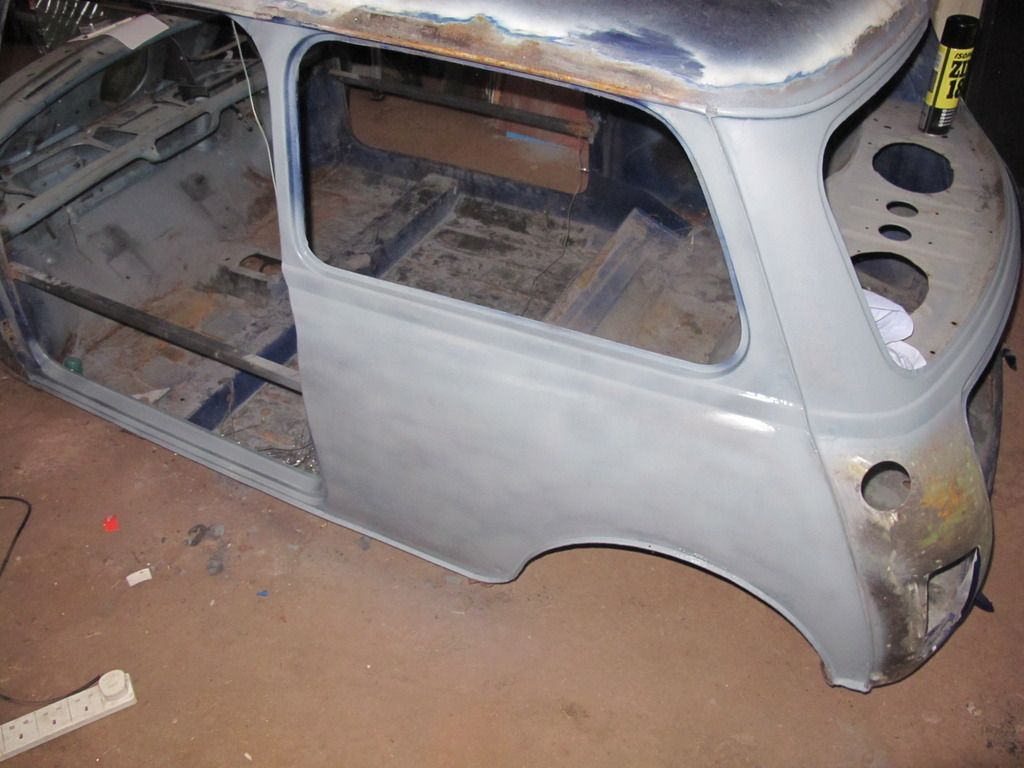 And found a random hole in the roof - nice.