Hey everyone!
My name is Anton and I'm new to the forums! Nice to make your acquaintance!

I was hoping you could help me identifying this cylinder head, or rather confirming that it is indeed an unleaded head (which I sure hope since that's why I bought it). I bought it off Ebay having identified the casting number CAM4810, which seemed to be what you should keep an eye out for when looking for a factory unleaded head. It wasn't until I actually got the head home that I learned that the casting number is in fact no guarantee that this is an unleaded head since there have been other models of CAM4810 heads so... Now I need to confirm what this is before I put it on my car and run it on unleaded fuel, potentially ruining something in the process if this isn't what I think/hope it is...
Here are all the casting markings I've been able to identify on the head:
The Cam4810 on the left half of the head (which is somewhat perpexling as I was under the impression that this casting number should be in the center of the head... Can anyone clarify on this?):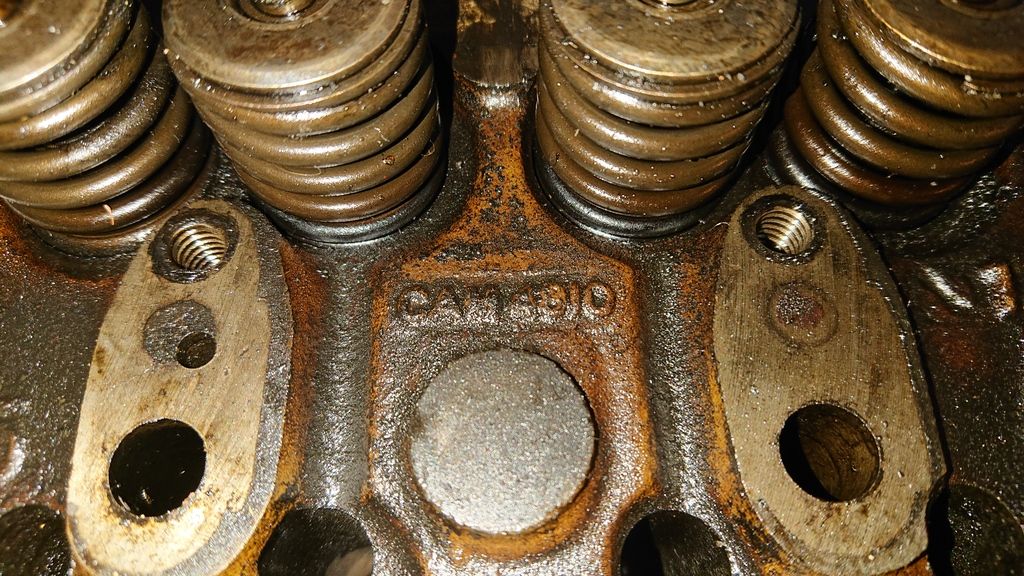 The \14C0/ in the center:



Some strange little KH (??) on the far left outer edge:



A 5 just inside the valve cover ridge on the far left:



And this B on the right half: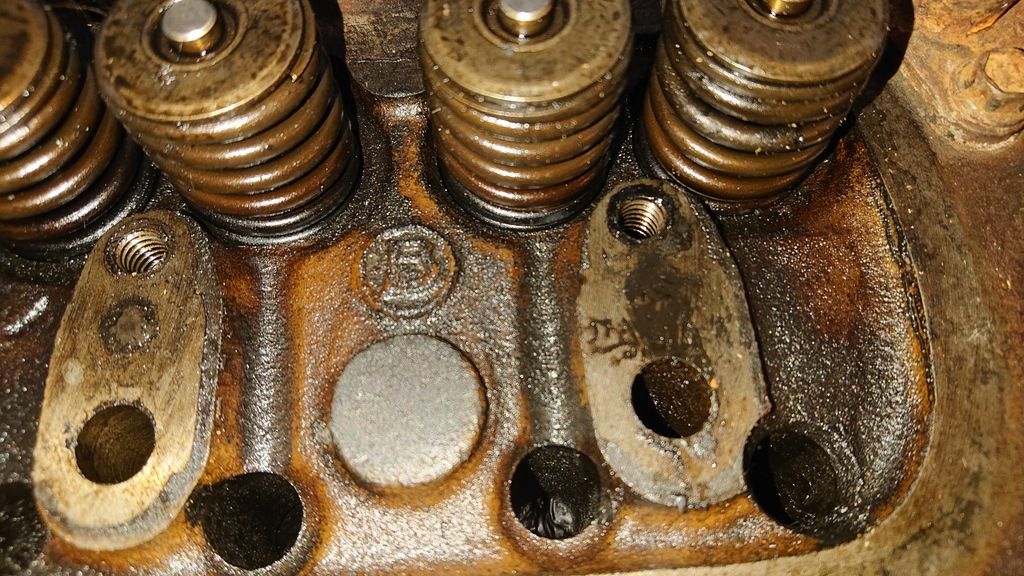 If you look closely at the combustion chambers, you can see a small line just outside the valves. The metal here seems different from the rest of the combustion chambers, and it does remind me of pictures I have seen of other unleaded heads with hardened inserts. I've also read that the unleaded CAM4810 heads did have hardened inserts on both inlet and exhaust valves, which is consistent with my cylinder head. Now the question is, are these the hardened inserts that supposedly make the head unleaded? Is this enough to confirm that this is an unleaded head, or how can I make 100% sure?
I was told by one user on another forum that this is an A+ head, according to this page:
https://www.calverst...casting-number/
But as far as I can read out, the casting number CAM4810 indicates A+ heads AND unleaded heads which from my interpretation would mean that this being an A+ head is still no guarantee that it is an unleaded head... Can anyone clarify what's what about this?
Any and all help in confirming the unleaded status of this cylinder head would be much appreciated! Thanks in advance!

Regards,
Anton.