Mini 25 Engine Rebuild
Preparing the Work Space
I have been able to steal some work space in my
friends
work shop to help remove a broken engine from a Mini 25 and strip down and rebuild. The engine would require a full rebuild therefore I have been able to steal it to help improve my knowledge. Don't worry, The Mini 25 will be getting a new engine and the gearbox will be taken and re-used.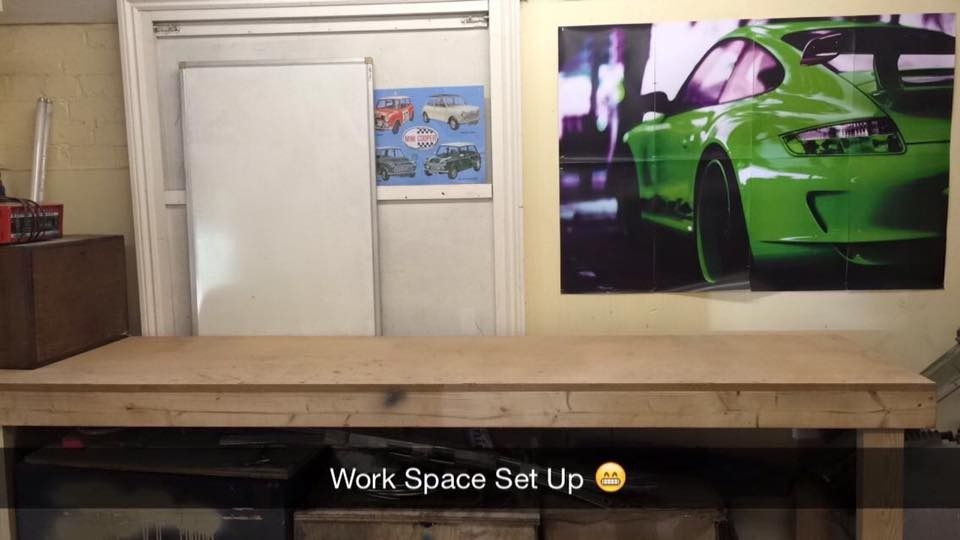 Removal of the Engine
The car was placed in the correct position within the workshop to allow access to the whole car with reasonable movement and adequate space. The wheel nuts on the front of the car were loosened before jacking the car up. A hydraulic jack was used and the axle stands were placed under the car to secure and chocks were used to secure the back wheels. The handbrake was also put on the ensure that the car was secure and safe to work on. The wheel nuts were then undone and the two front wheels removed from the car.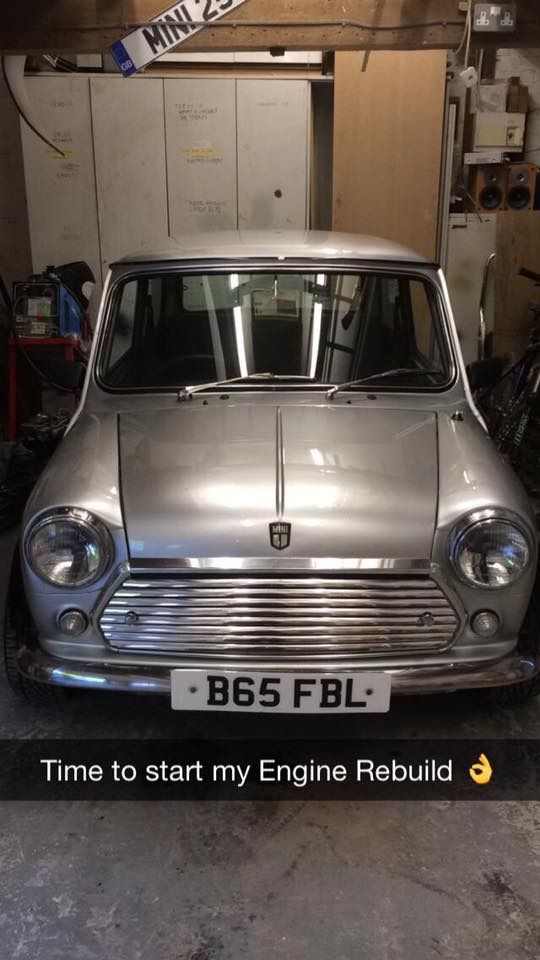 Using a ratchet with a 9/16 socket the brake calipers were removed and using a cable tie fastened to the tie rod to prevent damage. The ball joint retaining nuts were undone and using a ball joint splitter the ball joint tapers were broken, the shocker absorbers were removed, of which one nut was rusted and took me over 20 minutes to remove, as well as the removal of the assembly and drive shaft.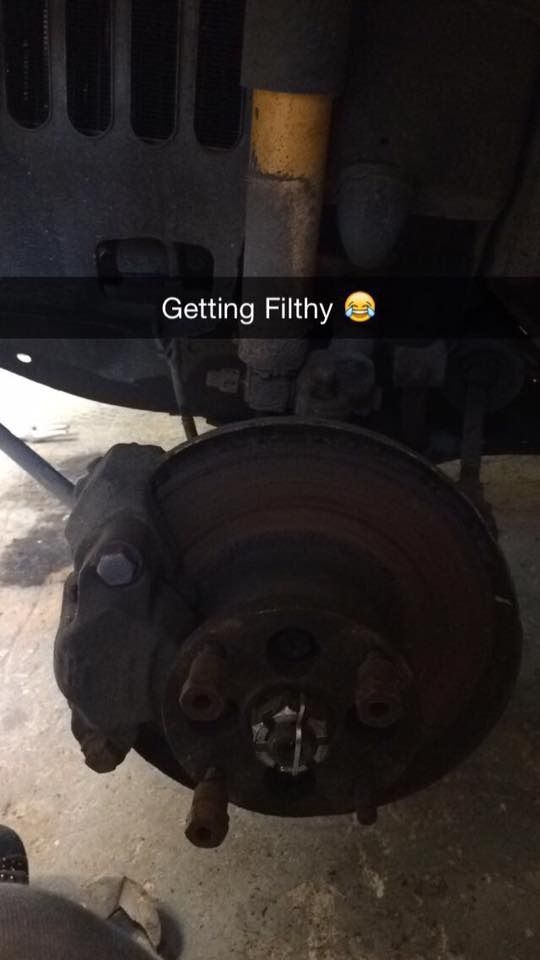 The exhaust was then removed from the manifold by removing the exhaust mounts located on the back on the rear subframe. The inlet manifold and carburetor were then removed as well as the exhaust manifold.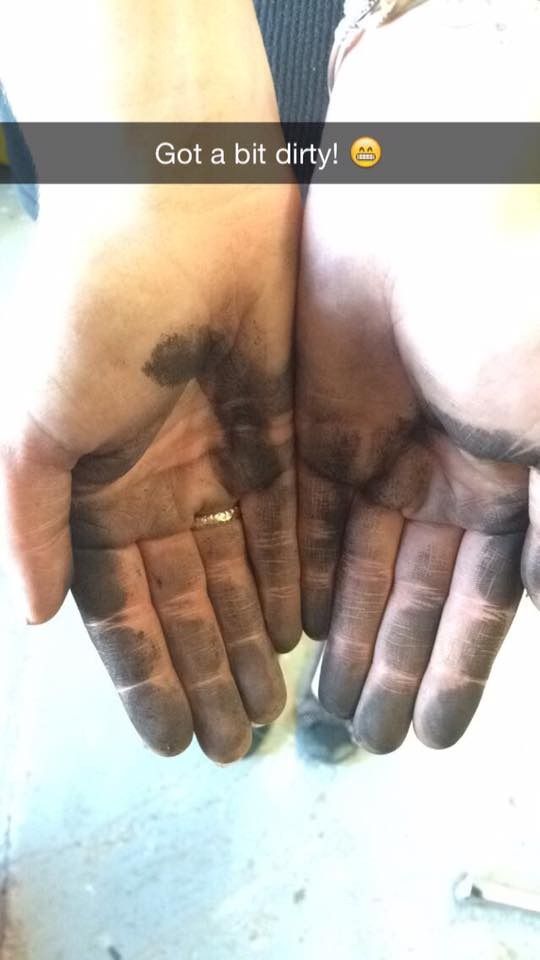 Reason for the replacement Engine: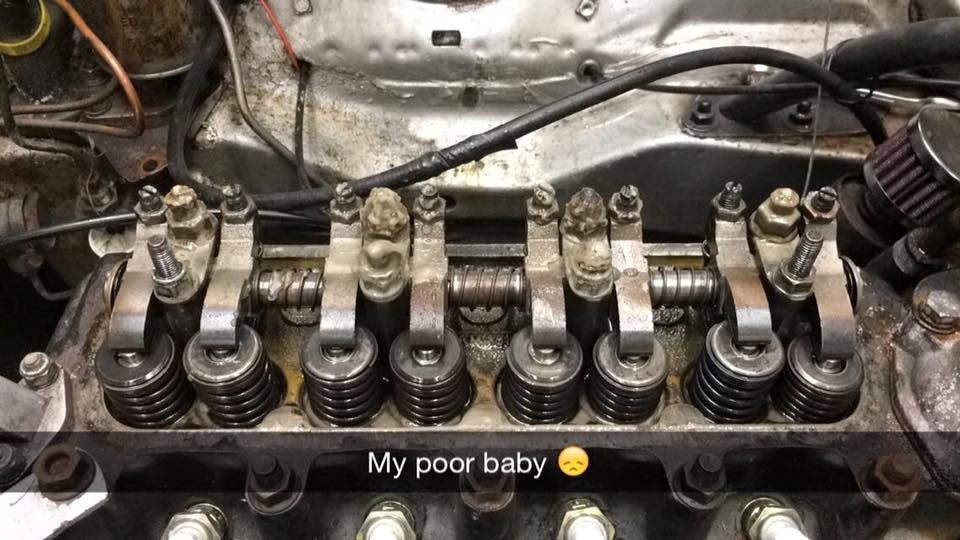 The block is damaged due to the head gasket blowing. When we removed the rocker cover it revealed a substance on the cam shaft and cylinder head. This was caused by the oil and water mixing when the head gasket blew. Finally we disconnected the fuel line and used a engine crane to remove the engine.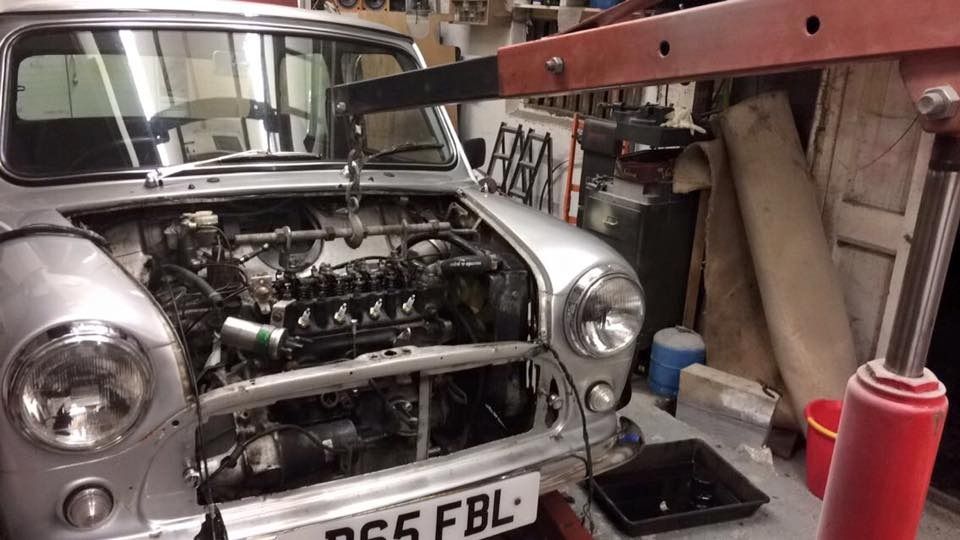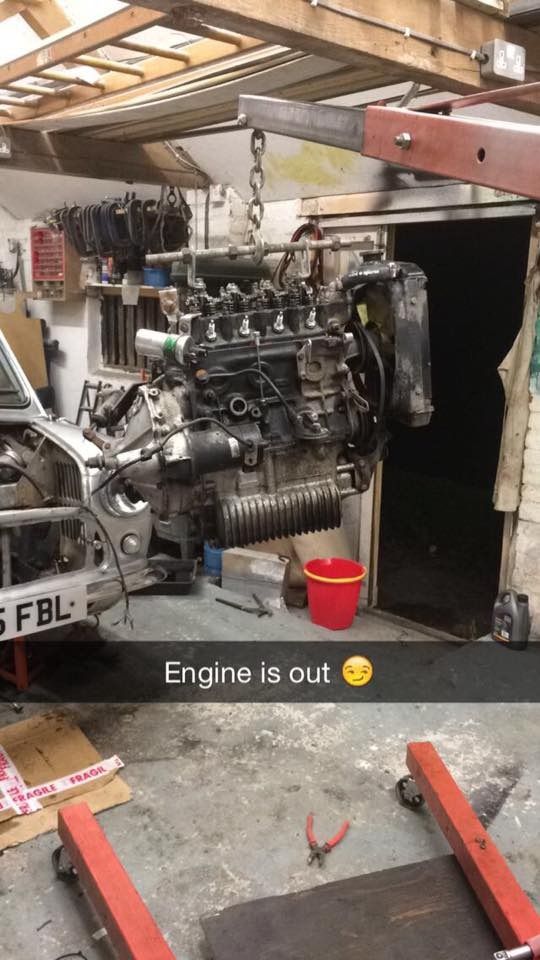 The Engine Bay will be tidied up and re-painted. A replacement engine has been purchased to put back in and the original engine will be stripped down and cleaned up. I will make another Topic Feed to document the Engine Strip as well as putting the new engine in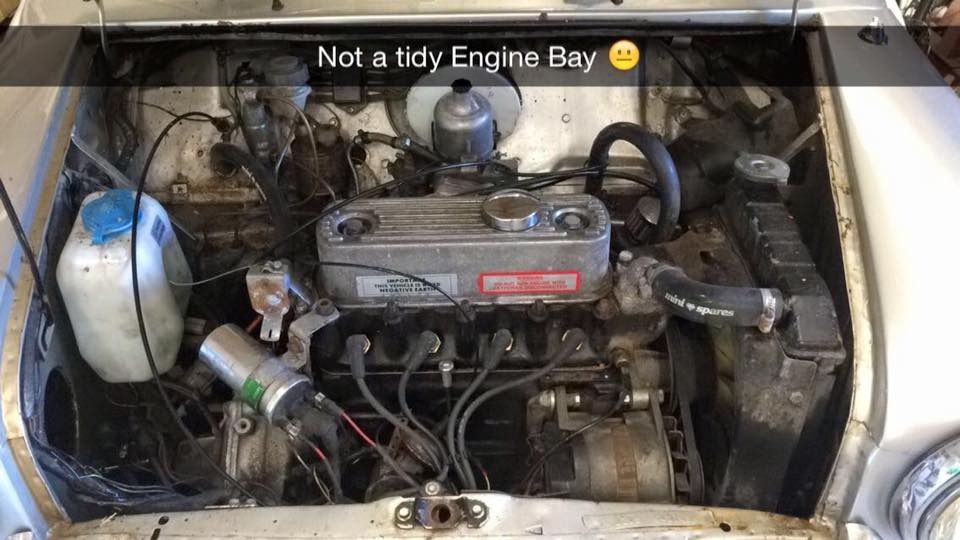 Edited by Miss.S.L.Hope, 03 August 2016 - 11:58 PM.