Early Feb:

Cup of tea over. Had 2. Thats one rotten sill. In fact the inner sill/doorstep panel to the car was also mainly filler down the front end. Just unbelievable to think we drove that car for 3 months with next to no structural integrity on the nearside!

First thing we did was cut out the rest of the old sill, and the inner sill that was ok give it a good coat of paint.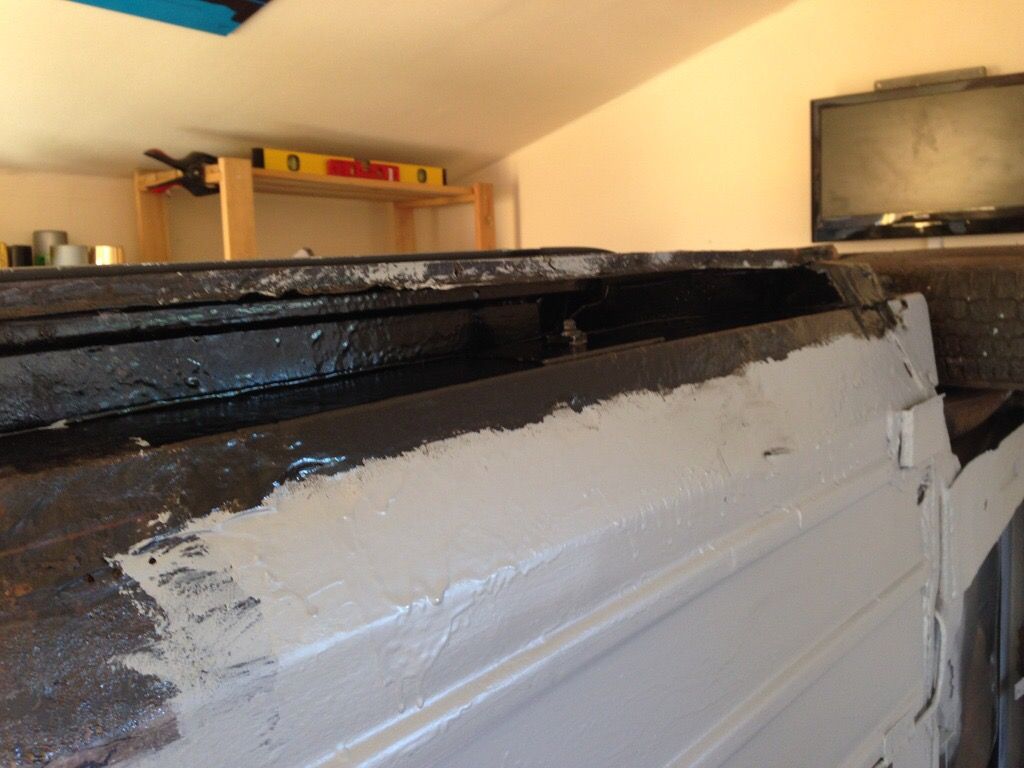 Then give the bottom of the car the treatment while we were at it! That 'Combicolor' really came in handy.


The level of welding required was out of my skillset so i organised a day with Rob (aka ClubbyHubby) to get him round for his expertise.

Provided there's a kettle always on boil, and a deck of decent fags, he's fuelled for the day. He set his sights on the inner and outer sills...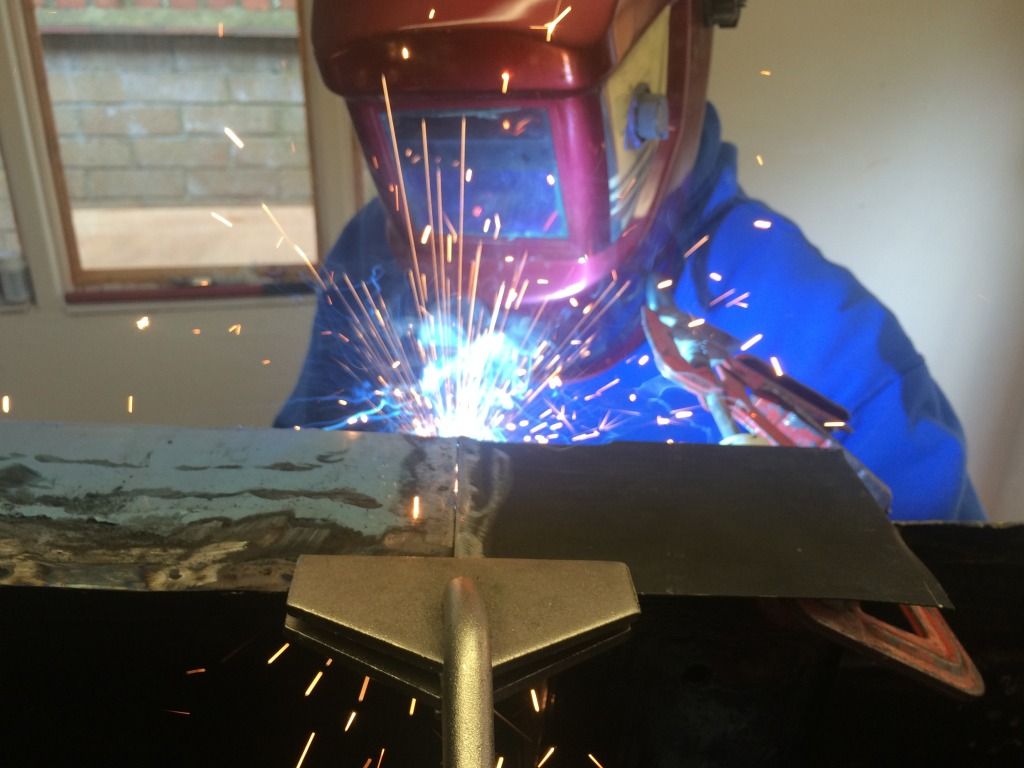 While he was welding away, i set to work on painting all of the insides of the new front panels. I figured painting the insides saves a lot of work, leaving space only for where the welding was to paint/re paint.. I rubbed back the e-coating and set to work. Loving the colour more and more now. That paints fab.
​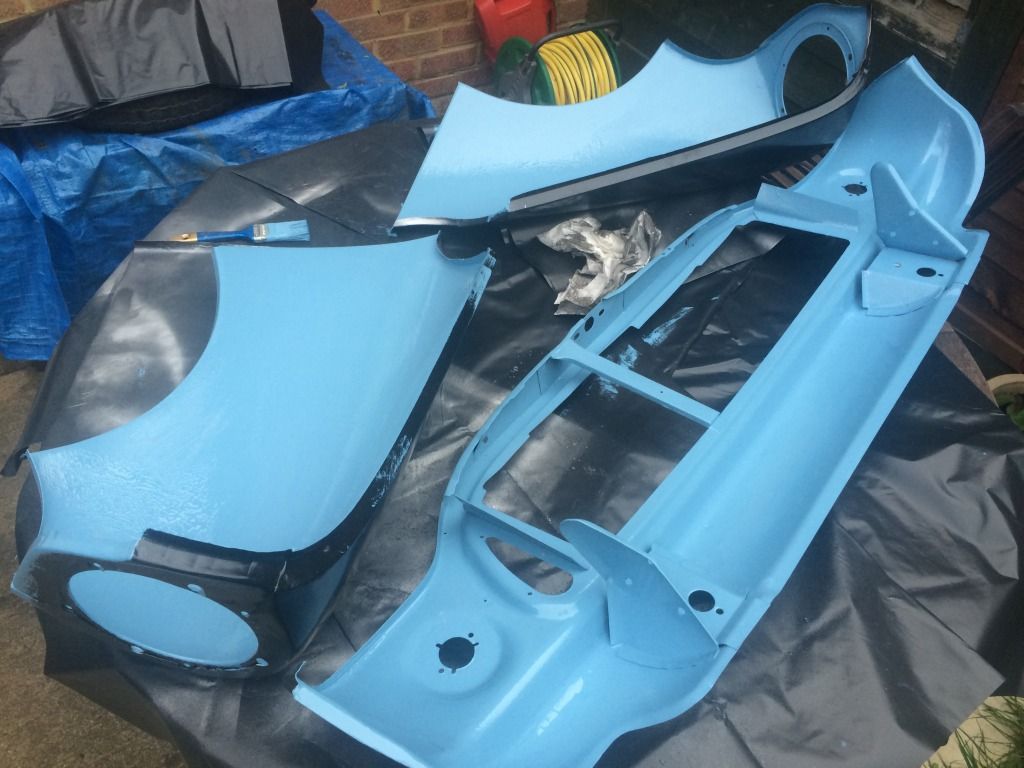 Day 2:

Rob left me to grind it all back and paint over the rest of the sill to get it all uniform. Now the second day, he focussed on the front end. We spent so long in the garage that day he got a touch of arc eye despite the visor, but he soldiered on.

With Magnum panels i suppose you don't know what to expect in terms of fitment but we kept our fingers crossed.

Again...kettle on. Deck of fags loaded.

Spotting in new metal for where the vent was. Again rotten. The metal i got was the perfect gauge. Im pretty sure work won't miss that filing cabinet...


More to follow tomorrow on progress of front end.