Hi there,
Posted a couple of times before and wondered whether anything i can add will help anyone in the forum....but to be honest my experience is next to nil, and its all of you on the forum i'm taking the tips from!
 
So this is Audrey..... (the mrs loves Audrey Hepburn and so my logic of naming her that has bought me maybe an extra 24 hours of tolerance of bits of mini on the dining table!)

First mini, probably not the best one i could have found, but hey for the experience i lack i make up in willing!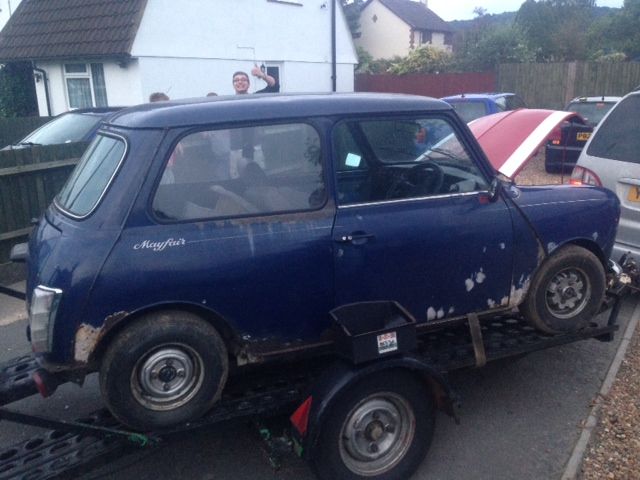 So thats her. Back of a trailer in the summer. Ran on 3 cylinders, the bottom of the rear quarter full of what turned out to be decorators caulk and poly-filler. Oh yeah, and the boot turned out to be a great nest for a mouse. Pretty big one. Who liked chewing stuff.

Not a pretty state. So of course, at the time, my novice self thinks "Meh....bit of welding and a spit and polish and she'll look lovely" 3 months later the reality set in. But so did the love for this little car!

So within two weeks, some new plugs, leads, and a friend re-uniting the rear subframe mount to the car as opposed to it latched to 'air' (in the memory of what was once a boot floor) she got an MOT. This was just to make her mobile for a while. Drive her, assess her a bit better!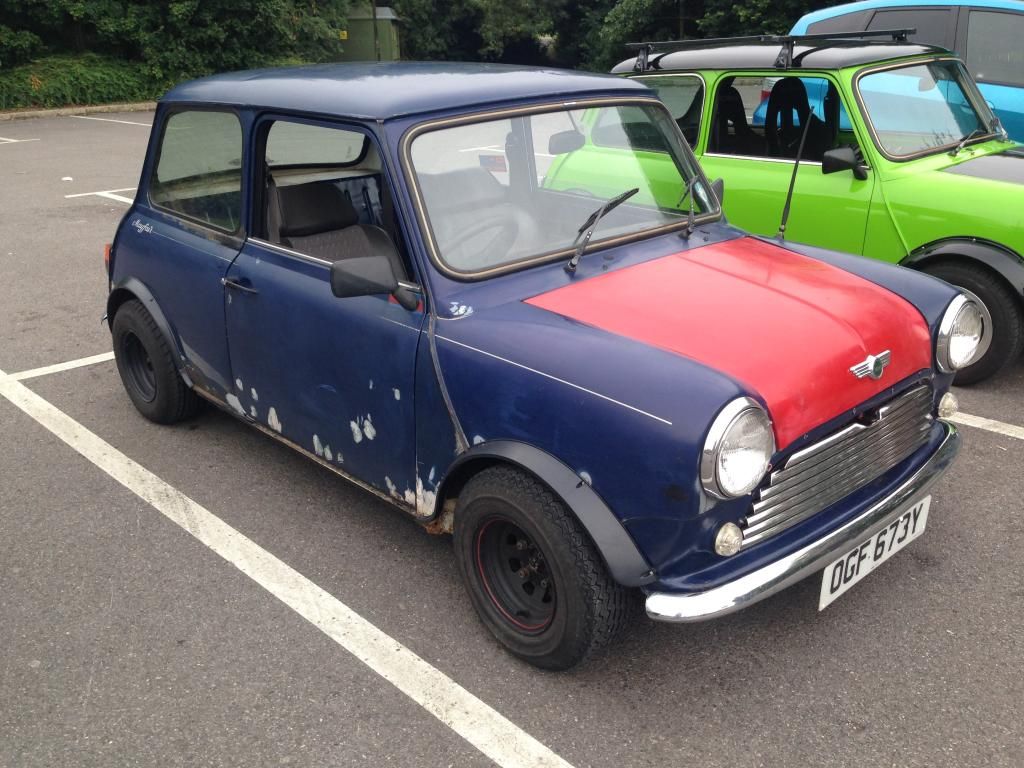 Rear quarters succumbed to a good bit of rot over the years...




My pal "Theclubbyhubby" pointed me in direction of the forum, and i posted about repairing rear quarters. Maybe a new bit of steel welded in....and i believe it was unanimous 'Kurust' and a patch wouldnt cut it. So off i trotted to get myself a set of rear quarters.

It was good advice indeed. Once the rear windows came out so did half the panel, like powdered cocoa. All over the deck! So Rob (clubbyhubby) and his pal helped put the rear quarters in for me, and also sorting out more of the 'floating subframe' panel with shuttle runs to minispares for bits!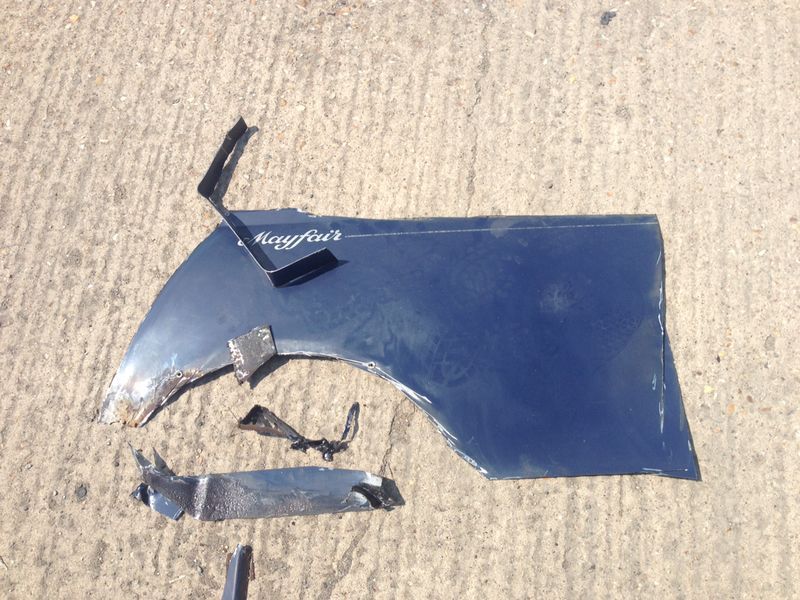 So with her 'Panel wise' Solid, and A panels on for good measure... begins this week....bringing me up to date.

So on Friday she went on her last celebratory drive across town before her 'botox' makeover. A friend of my girlfriends has a big old barn, and despite no power and no lighting it was the best we have. (long extension lead to her house just about does the trick though!)

Fits in nicely!....


So began stage one. Stripping this 31 year old down to her bare bones. See what shes made of! *(or used to be made of anyway) i was dreading finding more caulk and polyfiller but i was pleasantly suprised!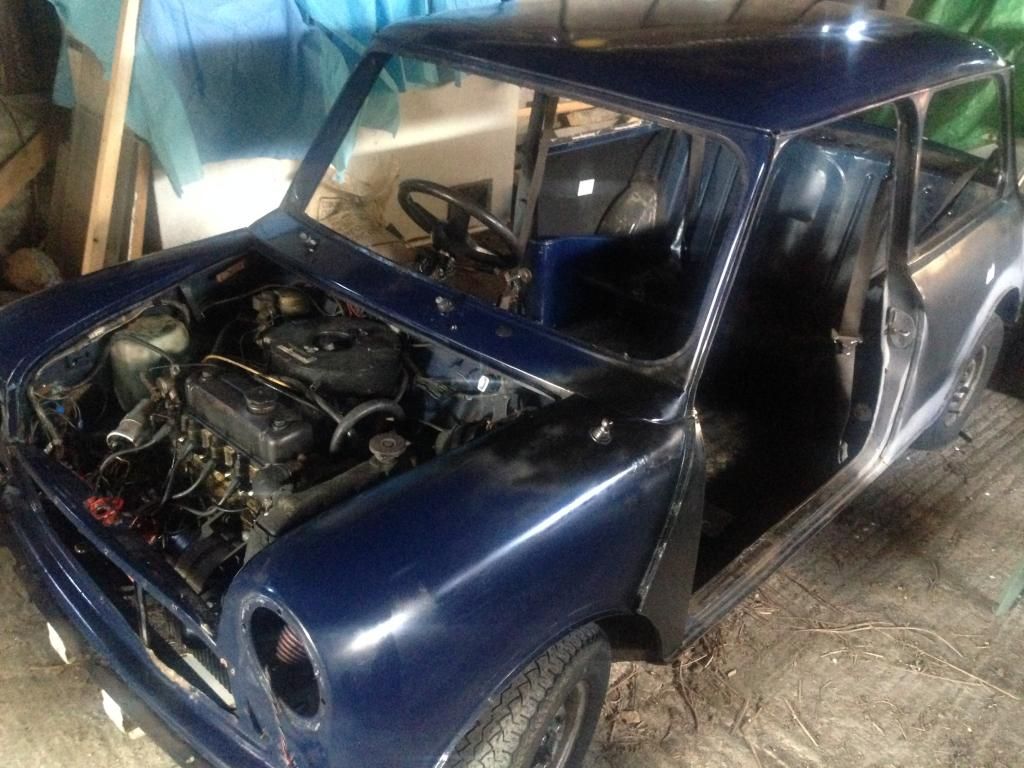 I dont know if you can see under the dirt from the engine bay pic but i believe its a 'Gold Seal' engine (again stuff ive learnt off your forum.) I thought until i researched that some chav over the year had painted it gold. So seems she must of had a new lump at some point!.

Any more info on the gold seal replacements would be really interesting if you could help!

So with the interior stripped, and a crane *(but alas no chain to pick it up with) we removed the little lump with a ratchet strap (standing well back and holding our breath) and put her nicely in a £2.99 argos inflatable paddling pool. Great way to clean the gunk and not make a mess!



Then flipped her over....have a good look. Then my heart sank.............

The previous owner said he had the inner and outer sill done professionally. I was chuffed at that. However the other side.....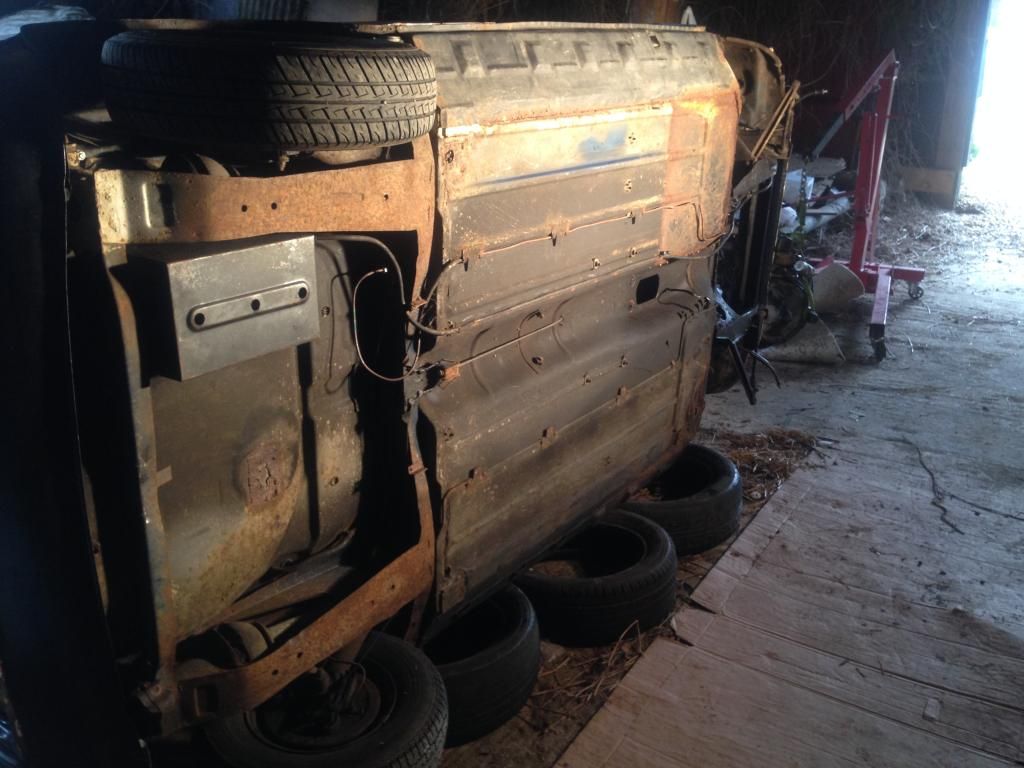 OVVVVVVVVVVVVVVEEEEEEEEEERRRRRRRRRRRSSSSSSSSSSSIIIIIIIIIIIIIIIIILLLLLLLLLLLLLLLLLL

Damn. Worse? barely welded, and actually pop riveted into place. (though at least it allowed moisture to escape i suppose!) unfortunately probably also let alot in....

So...question. Before i weld it on properly do i just drill out the rivets and expose the hidden dangers? Im interested in seeing whats under there. Oversills ive read are Mini killers??

So anyway...after reeling in that i thought i would have a go at using a good old wire brush on a drill.....and one of those polycarbide attachments and got 'scrubbing!' (note the O/S floor pan replaced previously too in a similarly bad fashin requiring re-welding!)



And this brings me pretty up to date. Sorry for the long post just thought i would try catch up on what ive been at.

Idea for the bottom is as follows. Please tell me if it sounds reasonable:
Back to Bare metal. Any rust scraped back until nigh on gone.
Kurust on everything. make it blue, at least it seals any tiny weeny bits. Surface rust no rot.
Zinc 182 (lovely thick zinc rich stuff)
Zinc rich chassis paint - Satin black.
Underseal/waxoyl.
Done the kurust and Zinc already (picture to come) just to keep the air off it anyway (and left the bits to be welded coated in weld through primer for now!)
Am i taking enough good measures against rust?

Anyway hope you enjoyed, and hope your interested in my progress. Quite enjoy having a diary of whats done!

I love reading all yours and i hope to keep mine updated too! (keen to show you an engine in a paddling pool!)

Neal.