Bought this on a whim as I don't want to use my Vauxhall mini all the time see here:
http://www.theminifo...htweight-z18xe/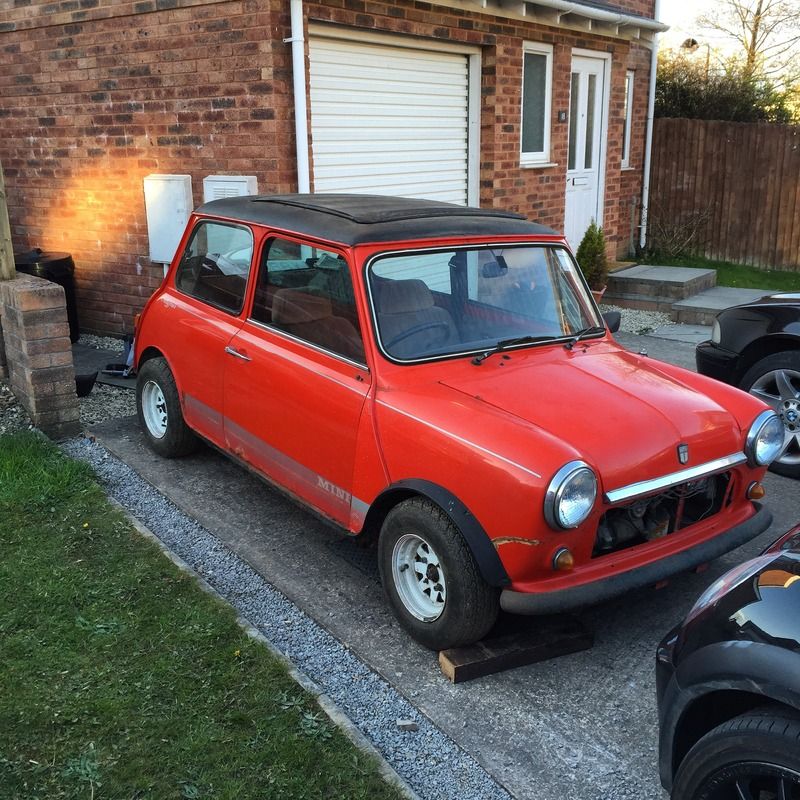 Don't know what to do with it yet, it's a fairly standard car and just got some Wellers on it and a fair bit of rust.
I was thinking of Turboing it, but not sure yet. Plan is to get it running and driving and take it down the MOT centre to see what needs doing. It's been standing in a barn for around 8 years and in a garage for 4 before that.
I put a battery on it and got it to turn over, after a bit of persuasion with a hammer on the solenoid. But it was sparking all over the place at the points. Went down the motor factors and ordered a load of ignition bits, and forgot how cheap mini parts are!
Progress will be slow for now as my Vauxhall powered mini is getting some love before the Riviera run at the end of the month.