A quick weekend project came in the shape of the rocker cover. It was painted in gloss black with a brush and taking inspiration from the FIA race cars I wanted it to be satin black with a chrome oil cap and fittings.
I first cleaned all of the oil out then stripped the paint. I used satin BBQ paint and layered it up through the day, then finished it off in the oven for 45 minutes to harden the paint. All chrome pieces were ordered from good old ebay.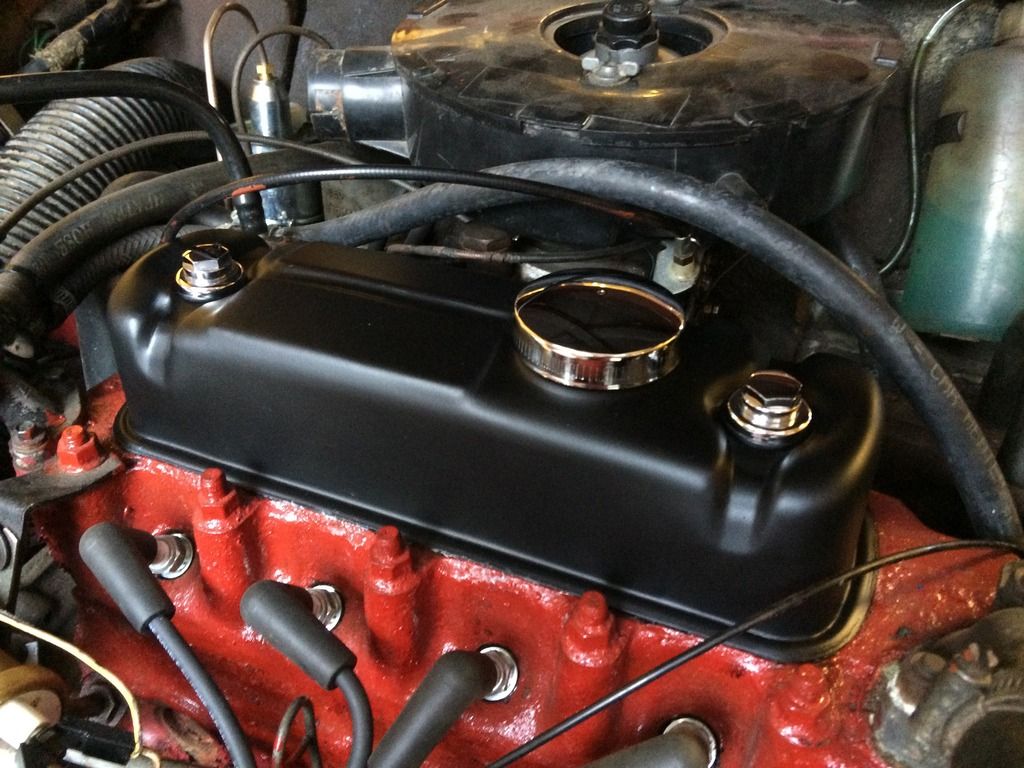 Edited by JamesC, 15 October 2016 - 04:37 PM.